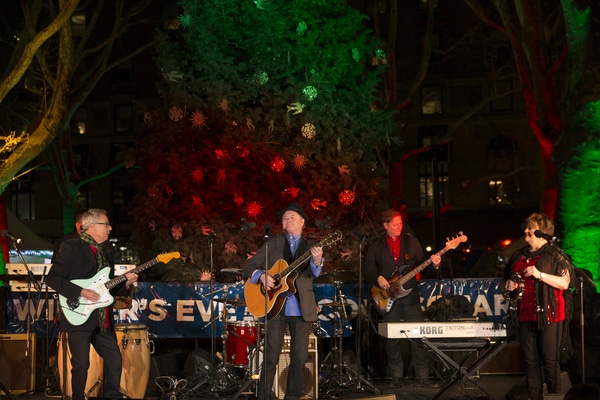 American rock/pop band, The Monkees concluded their farewell tour Sunday night with an intimate show at the Greek Theatre in Los Angeles.
Supported by a backing band, original Monkees Micky Dolenz and Michael Nesmith opened with their 1969 hit single Good Clean Fun. Fans had an amazing night as the band rolled through their catalogue of hits including Last Train to Clarksville, Mary, Mary, and Pleasant Valley Sunday.
Following 14 classic hits, the band had a short intermission before retuning to rock for a second set. Dolenz kicked off the restart with a rendition of Porpoise Song, the theme to the Monkees 1968 film Head. Other second set highlights included renditions of (I'm Not Your) Steppin' Stone, and Daydream Believer.
Fans sat in awe of the band's final performance and seemed to be captivated by the significance of the evening. The Monkees finished off their final show with classic hit, I'm a Believer, surely leaving fans fulfilled following a night of nostalgia. Full set list and videos from the show can be found below.
Originally forming in 1966 under their self-titled TV show, the musical exploits of The Monkees were quickly mirrored in real life. Going on to create classic hits such as Last Train to Clarksville, Daydream Believer, and number 1 hit, I'm a Believer, the band were at the height of their careers for the time. The group sold over 15 million albums during the decade of peace and love, before their first disbandment in 1971.
Following stints as solo artists, The Monkees reassembled in 1986 much to the joy of their millions of fans. Right up until 2011, the band would embark on a series of reunion shows, touring on and off.
Following Davy Jones' heart attack and subsequent death in 2012, the remaining members would still occasionally tour together, including The Monkees 50th anniversary trek in 2017. Peter Tork's death followed in 2019, leaving Micky Dolenz and Michael Nesmith as the only remaining original members.