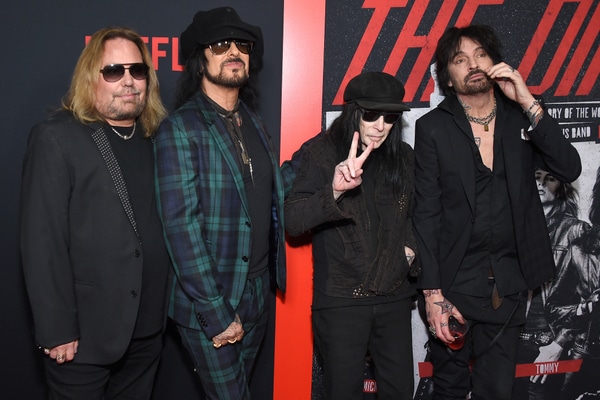 A stadium tour planned for Def Leppard, Poison, Joan Jett & The Blackhearts, and a Mötley Crüe reunion is still uncertain to go ahead. At a recent fan Q&A on social media, Mötley Crüe bassist Nikki Sixx addressed questions on the tour's status.
The tour, which would have seen the reunion of Mötley Crüe, was originally set to take place last summer. However, it was postponed due to the COVID-19 pandemic, which continues to spread throughout the globe. The tour was rescheduled three weeks later and is due to kick off June 19th in Nashville, Tennessee, and set to wrap up in San Diego, California on September 12th.
However, many tours set for this year are being postponed and cancelled due to ongoing lockdowns and restrictions. With June fast approaching, fans have been getting anxious about whether it will happen this year and asked for an update.
Via Twitter, a fan got in touch with Mötley Crüe and asked Nikki Sixx if the tour is set to go ahead this year. Nikki responded, "Hi David. Our concern is the safely of not only our fans, but everybody involved in a tour. The bands, crews etc etc. As soon as we get the green light, we're excited to get out and tour."
It would be the first time Mötley Crüe play since 2015
Mötley Crüe have not toured since the conclusion of their Final Tour in 2015. They swore that would be their last tour, and even claimed to sign an alleged "Cessation of Touring" agreement that made it legally binding. However, much like Kiss, Ozzy Osbourne, and many before them, they have thankfully gone back on their word.
Lat year, Mötley Crüe shared a new lyric video, Stay Home Sweet Home, for their 1985 classic. The band wish to encourage fans to stay safe during the COVID-19 outbreak as the virus began to escalate. The original, Home Sweet Home is from their third album Theater Of Pain released in 1985. Watch the video here.
Mötley Crüe had this to say about the new visual: "Crüeheads. We're all in this together! Please follow the guidelines in your area. A short time of social distancing will mean we sort this out as soon as possible. Stay safe out there and make sure to wash your hands and most importantly, stay Home Sweet Home. Love to you all. #BeatTheVirus."