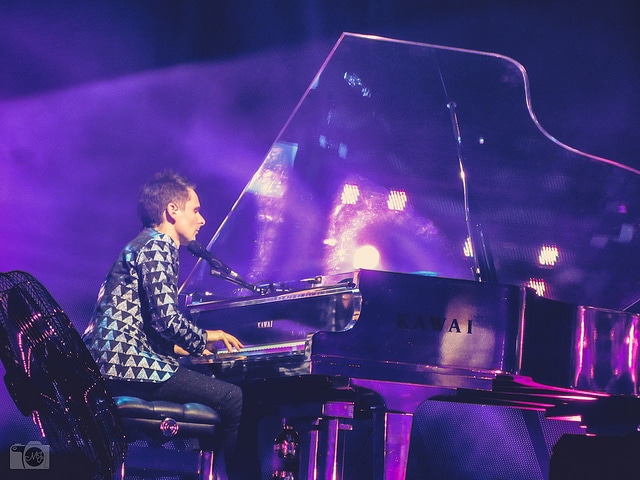 Muse have recently released a teaser for their new world tour. Their Drones World Tour started yesterday evening (November 17th) in Mexico City.
The band began their tour at the Palacio de los Deportes last night and will play their again tonight. They will then play one more night in Mexico City as they play the Corona Capital on the 21st of November.
Speaking about their world tour recently, Muse frontman Matt Bellamy likened it to Pink Floyd's The Wall tour in terms of its scale. In an interview with BBC Radio 2 Bellamy said "It's our version of 'The Wall', basically," adding that "There will also be a whole swarm of drones and a stage like a double- headed arrow".
The new teaser for the world tour was released on Muse's Instagram account with the description "Muse perform for the first time 'in the round' from the middle of the arena. This stage design and configuration will give fans a true 360 degree audio/visual sensory experience."
After playing in Mexico the band will then move on to play in a number of different locations across the United States. Muse will begin the European leg of their tour in Dublin's 3Arena next year on the 5th of April.
You can check out the teaser trailer for The Drones World Tour down below.

Photo Credit: mayeesherr