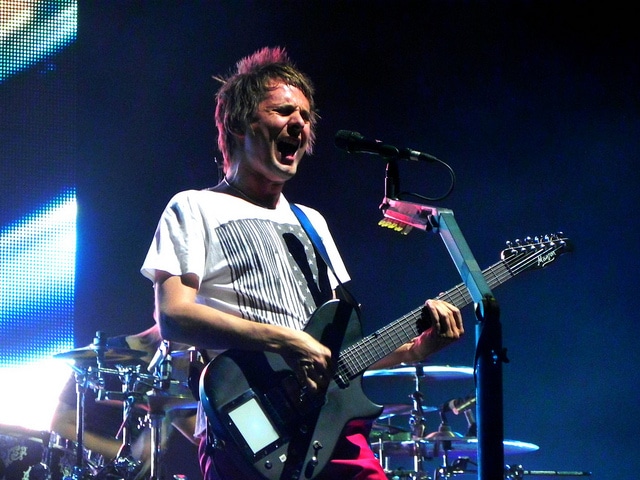 Muse have recently stated they would love to headline Glastonbury next year after recent speculation has arisen over who will headline the festival. The last time the band headlined the festival was back in 2010.
Muse released their latest album Drones earlier this year and they feel that it is the perfect time to headline Glastonbury. In a recent interview with Q magazine, bassist Christopher Wolstenholme spoke about the band's desire to headline the festival.
"I think we would play Glasto every year if we could. It's probably the best festival in the world," adding that "We're all hoping we get to do it on this album. It's been a while."
Glastonbury will take place at Worthy Farm over the week of June 22-26 next year . Foo Fighters, Oasis, Daft Punk, Radiohead and of course Muse are among the bookies' favourites to headline, with Fleetwood Mac, Bloc Party, Blur, The Stone Roses and Ed Sheeran also among those being tipped.
In terms of odds, Foo Fighters and Blur still remain favourites but Adele is also now 5/1 to top the bill next year. Muse still remain outsiders with odds of 14/1. It seems likely that Foo Fighters will headline after they had to pull out last year due to Dave Grohl's injury.
Photo Credit: Jessica S.