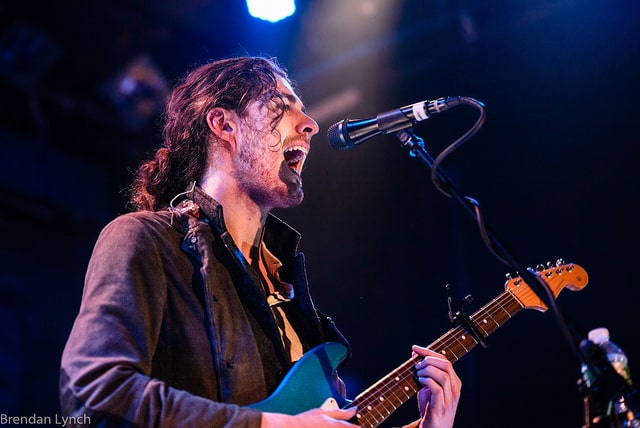 Hozier is threatening to take action over claims made by Canadian musician Chilly Gonzales that his song was a rip-off of another song. The accusations were made in a recent video by Gonzales where he dissected Hozier's song 'Take Me To Church'.
The video is part of a series of videos that Chilly Gonzales does where he picks a song and analyses it from a musical standpoint. This means looking at the songs timing, chord progression and harmonic structure.
While he was going through the song and playing the chords, Gonzales noted that it reminded him of a another song. Gonzales likened the song by Hozier to that of his fellow Canadian and good friend Feist and her song 'How Come You Never Go There'.
Gonzales said "She had the exact same idea to use those chords and that slow triple time as Hozier. What are the chances? Except hers was released in 2011," adding that "Take Me To Church'? Maybe Feist should take him to court,"
Hozier's manager Caroline Downey responded to the claims saying that the allegations are "groundless". Downey further stated that she and her client Hozier will seek legal action. The video has since been deleted due to this threat.
Photo Credit: Brendan T Lynch