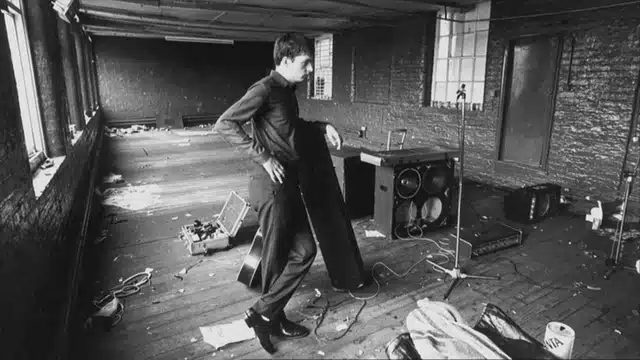 The house of Joy Division frontman Ian Curtis is to be turned into a museum celebrating the band. Curtis died in 1980 with his estate being sold off recently to an entrepreneur.
Hadar Goldman was the man who paid £190,000 (€256,00) for the house of Ian Curtis. Goldman called Ian Curtis "the modern Rembrandt" which shows how highly he regards him.
It is a two-bedroom property located at 77 Barton Street, Macclesfield which was put on the market back in February as campaigners were seeking to raise around £115,000 (€154,000) for the house.
Goldman, an entrepreneur as well as a classically trained musician, purchased the property at its asking price of €154,000, plus €101,000 in compensation and legal fees.
Speaking to The Guardian in a recent interview, Goldman spoke about the acquisition of the house of Ian Curtis. He said "It was, I imagine, for my personal ego. Some people would pay for a Rembrandt painting; for me, Joy Division is the modern Rembrandt."
Goldman also discussed the transformation of the house into a museum, saying that it has a "raw energy" to it. He also revealed that, as well as being a Joy Division museum, it will be a "digital hub" which will support artists all over the world.
Photo Credit: nico7martin