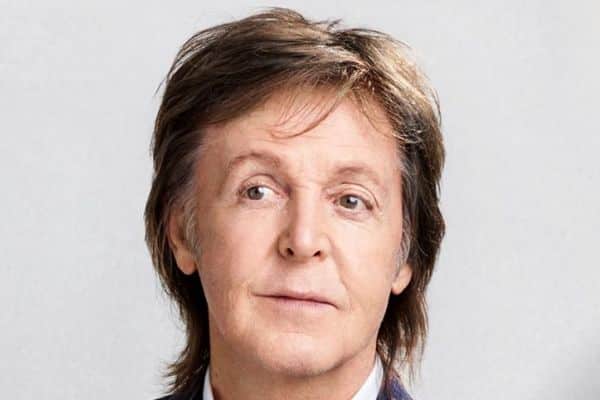 Sir Paul McCartney has criticised anyone who claims wearing facemasks hinder a person's freedom. The singer branded the idea "stupid".
McCartney said, "When people sort of say, wearing masks is infringing my civil liberties, no I say, that is stupid".
McCartney was speaking following his recent release of his latest album "McCartney III". This was the third album of his solo trilogy, after "1970s McCartney I" and "1980s McCartney II". See more here. 
During this interview, McCartney also talked about his relationship with John Lennon. The singer admitted he still finds the death of his former Beatles bandmate hard to deal with at times.
"It's very difficult for me", he admitted.
He added, "I occasionally will have thoughts and sort of say "I don't know why don't I just break down crying every day? Because it's that bad". There will be times that I have just memories and think, Oh my god, it was just so senseless".
If he was still alive today, McCartney is left in no doubt that John Lennon would be still making great music today.
"He was showing no signs of slowing up. He was still making great music". 
He added, "The question is: Would we have ever got back together again? I don't know. We don't know". 
McCartney's Favourite Beatles Track:
In another recent interview with Zane Lowe, McCartney was asked had he ever given a definitive answer on what his favourite Beatles track was.
The singer said, "I always say 'You Know My Name (Look Up The Number)', which is a zany, zany little B-side that nobody knows, but we had such fun making it".
McCartney also said that the iconic Beatles track "Let it Be" is the song he has listened to the most.
He admitted, "I would say probably 'Let It Be' … It's the most ubiquitous. It sort of got everywhere. Ubiquitous from the Latin, ubi quo, meaning everywhere."
He added that there are other songs that he remembers with fondness. He said, "But there's a lot of songs that I love of the Beatles. I think 'Strawberry Fields' is a great song; I think 'Hey Jude' worked out great. I've got a lot of favourite songs: 'Blackbird' I love, 'Eleanor Rigby' I love."