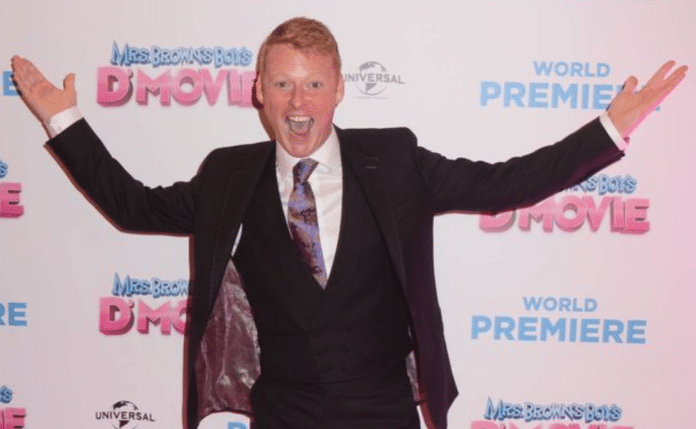 Mrs Brown's Boys star, Brendan O'Carroll is being sued by his former co-star Gary Hollywood for "workplace discrimination".
It has been reported that comedian, director and writer, O'Carroll is being accused of constructive dismissal as well as workplace discrimination by Hollywood. Hollywood played Dino Doyle in the show before leaving the series in the Autumn.
Hollywood has also revealed that he is taking legal action against the BBC. He feels he was not "paid equally". He also vowed that he "won't be treated like that".
Hollywood said, "I feel that I wasn't being paid equally and I wasn't being given an explanation for decisions".
He added, "When I tried to resolve it, nothing was done. I was just disregarded. But I won't put up with it anymore. I won't be treated like that. This has gone too far. They shouldn't do this to people".
Hollywood continued, "I am taking legal action. The papers have been lodged for a tribunal and the process has now started".
Mrs Brown's Boys is contracted to air until 2026. See here.
"Haven't been paid fairly"
Hollywood is convinced that he was not paid as much as others on set for the spin-off show, "All Round To Mrs Brown's". Hollywood also claims that when he asked bosses why, it led to him being axed from the 2020 Christmas Special.
He insisted that he is not "greedy", but he wished to be "compensated for times when I haven't been paid fairly".
"There is bullying going on" Hollywood claimed. He added that O'Carroll was a "father figure" to him before he was axed from the Christmas episodes. He also claimed that O'Carroll who he also referred to as his "mentor" informed him of his dismissal via text message.
"Extremely Sad"
Gary Hollywood said he was "hurt" by the ordeal. He described it as "extremely sad for him", saying he would have appreciated a phone call.
The Latest Mrs Brown Festive Special:
This all comes after the Festive Special for Mrs Brown's Boys aired Christmas Night and was praised for one touching scene. See more here.
O'Carroll had already confirmed that the BBC had told him to change the script for the special, incase the Queen was to pass away. More here.