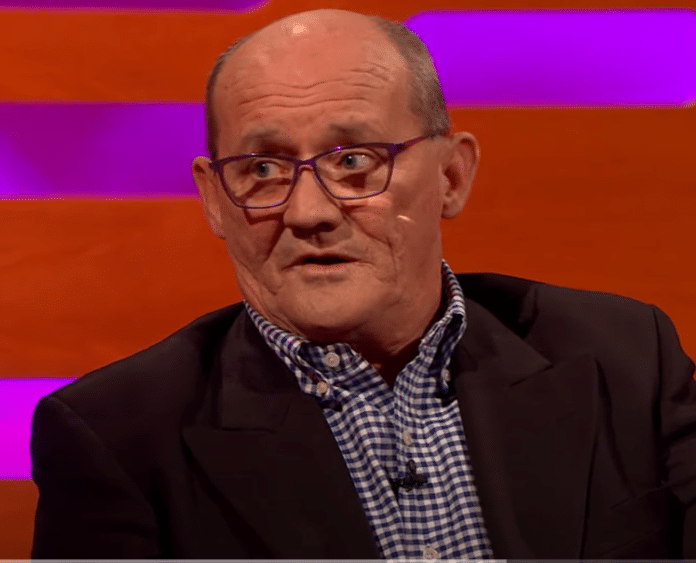 Brendan O'Carroll has said that The BBC told him to change the script for Mrs Brown's Christmas Special, "In case the Queen died". 
O'Carroll told the Irish Sun, "I flagged it early to the BBC, that I was going to do this. The BBC said fine, but we're going to have to be careful about this". 
When the BBC said this to O'Carroll, he replied, "Why? Are you afraid of offending the Queen? Sure you only have to look at what the Crown is doing!".
The Christmas Day edition will see Agnes Brown enter a Radio Times Competition to reply to the Queen's Speech.
BBC Caveat:
O'Carroll was warned by BBC executives to avoid too many references to Her Majesty, in case the 94 year old passed away. The BBC bosses were also worried about filming a Mrs Brown Christmas Special in October with references to the 94 year old Monarch.
O'Carroll said, "They (The BBC) said, suppose something happens to the Queen, before Christmas comes?"
"If we put that bit in the main body of the show, then we will have to scrap the show. I went, wow you're right!". 
It was agreed that Mrs Brown's response to the Queen's speech will be put in the end credits.
O'Carroll explained, "So we agreed that Mrs Brown would do her own Queen's address in the end titles". 
He added, "So when the titles start rolling on Christmas Night, you'll hear Agnes doing her Queen's speech saying "Your Majesty". 
"It ended up a kind of tagline which was the right thing to do".  
New Contract For O'Carroll:
Earlier this month, Brendan O'Carrolll had revealed that he agreed a new contract, ensuring Mrs Brown's Boys will run until at least 2026. See here. 
Other News:
It has been a difficult year of O'Carroll too. His sister, Fiona passed away earlier this year. See here.
Last month, former Mrs Brown actor, Rory Cowan got himself in trouble after a Tweet he sent out. See below.