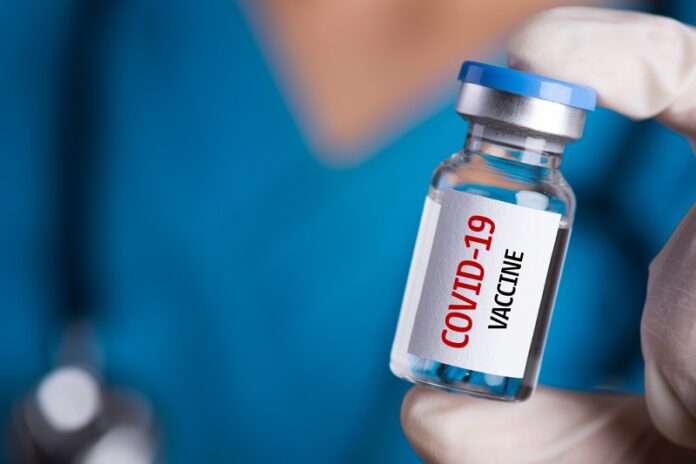 The HSE has defended their planned rollout of the Covid-19 vaccine and will start inoculating people tomorrow, a day earlier than planned.
Dr Colm Henry, the HSE's Chief Clinical Officer has said it is about safety and not speed. The HSE's Chief, Paul Reid also backed up these claims and has stated "We want to do this right".
A number of people in the medical profession including the head of Ireland's Medical Council had questioned why Ireland were so slow to start vaccinations as countries across the EU have already started their rollout of the Pfizer/BioNTech vaccine.
Ireland received 10,000 doses on St Stephen's Day and they will be used in four hospitals across the country this week at Beaumont and St James' in Dublin and Cork University Hospital and Galway University Hospital.
On January 4, vaccinations will start in the 582 nursing homes across the country. When asked about this process, Reid said to RTÉ "complex consent process" in regards to the elderly.
He went on to add "What we do in the first few days is very important. We will be doing it at a pace but safely. Our concentration is to do it safely and over a three-week period across nursing homes and then to do it a second time. Public and private nursing homes will be completed by the end of February."
It was also revealed that around 180 workers were being trained to give the vaccines in nursing homes, while there will be 1,500 administering it across hospital systems. There will be a further expansion later with GPs and pharmacists tasked with administering the vaccines.
Ireland have pre-ordered a vast amount of the Oxford vaccine that should get approval for use in the UK this week and in the coming weeks in the EU. Once Ireland receive the first doses of this vaccine, the rollout will be quick and will see Ireland catch up with other EU countries.
However, while erring on the side of caution can be a good thing, the slower rollout of the vaccine has left people frustrated and bemused.
It has been reported in the UK that up to 10,000 army members are being trained to help in their rollout of the vaccine. Germany are building vaccination centres to speed up their process and Israel intend on having their entire population vaccinated by the end of March with vaccines being administered on a 24/7 basis.
Tánaiste Leo Varadkar also defended the slow rollout of the vaccine. Speaking to Newstalk, he said "The kind of scheme that you're seeing now in the papers looks slow, but it can be accelerated and will be accelerated as those other vaccines come online."
Ireland is in the midst of its third wave of Covid-19 infections. Yesterday, there were 744 new cases confirmed and an additional four deaths. Numbers are expected to rise in the coming days.
For the latest guidance on Level 5 restrictions visit the Government's website here.