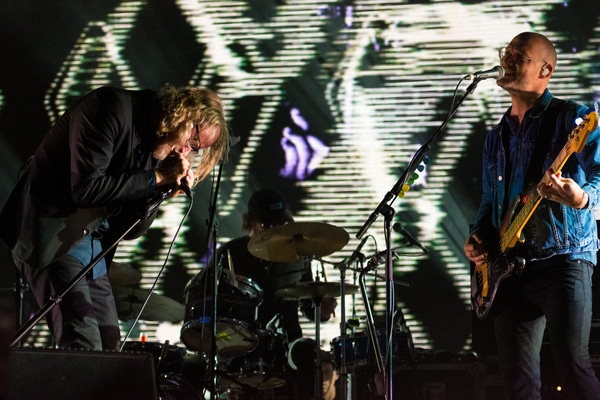 Everything you guys – you need to know everything! The National are hitting up Energia Park otherwise known as Donnybrook Stadium on Friday and Saturday night and we're buzzing!
It's the first gig of many as they have a stellar line-up over the summer where Future Islands and Jenny Greene will be centre stage before the end of the month too.
But first up is The National's residency on Friday, June 15th and Saturday, June 16th where Friday will see them joined by John Grant, Lisa Hannigan, Jay Som and Preoccupations and Saturday will see the Villagers, Cate Le Bon, Dream Wife and Rostam take to stage in support.
While there are a few tickets still left for Friday evening's gig, Saturday is pretty much sold-out, but chance your arm – you never know.
Here everything you need to know before hitting up the gig – and we might even have a sneak peek at the setlist!
Gates open at 2pm
The National are on stage at 8.30pm (Preoccupations [Fri]/Rostam [Sat] are first act – 3.15pm)
There will be public transport and people are encouraged to avail instead of driving
Backpacks and large bags will not be allowed into the venue. Bags measuring no more than A4 size will be permitted
Under 16s must be accompanied by a guardian or parent over the age of 18
No alcohol or drinks can be brought into the venue
As for the music – here's our take on what you can expect to hear…
Nobody Else Will Be There
Don't Swallow The Cap
Walk It Back
The System Only Dreams In Total Darkness
Guilty Party
Bloodbuzz Ohio
Day I Die
I Need My Girl
Carin At The Liquor Store
Graceless
Fake Empire
Rylan
Terrible Love
Mr. November
About Today