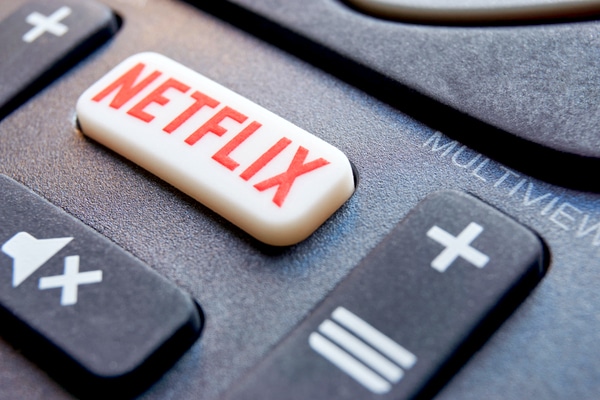 We're not being promised the same calibre of weather this weekend as some previous, which makes us believe we'll be sitting indoors a little more than we'd like to admit!
And we mean, what would sitting indoors be without some Netflix? Here's the best of what is coming to the streaming service this weekend…
Queer Eye: Season 2
Queer Eye is back and ready to transform the stylistically challenged into hip and happening savants at the hands of the new Fab Five. These fearless ambassadors of taste are about to embark on Queer Eye's boldest crusade ever, bringing a message of encouragement and uplift to eight new heroes in season two.
Marlon
An internet superstar with an big personality, Marlon is challenged in the maturity department. But what he lacks in judgment is made up for in heart.
Champions
Vince is living every bachelor's dream. He owns the fifth largest gym in Brooklyn, dates an endless string of beautiful women and lives with his dumb, lovable brother Matthew. But Vince's simple life gets complicated fast when his high school fling Priya unexpectedly drops off their 15-year-old son Michael so he can attend a city school for super-talented kids. How will Vince handle this wildly ambitious and hilariously witty teenager?
The Break with Michelle Wolf
She's one woman tough enough for the boys club. The Break with Michelle Wolf is a weekly half-hour series with jokes, sketches, celebrity guests, and more.
Shadowhunters: The Mortal Instruments: Season 3
Based on the bestselling young adult fantasy book series, Shadowhunters follows 18-year-old Clary Fray, who finds out on her birthday that she is not who she thinks she is. When her mother Jocelyn is kidnapped, Clary is thrown into the world of demon hunting with mysterious Shadowhunter Jace and her best friend, Simon.
Set It Up
New York assistants, Harper and Charlie, are used to going above and beyond for their high-powered (and highly demanding) bosses, Kristen and Rick. But now they're teaming up for the biggest projects of their young careers – getting their bosses to fall in love! Only time will tell whether they strike out…or score a home run.
Sunday's Illness
Anabel abandoned her daughter Chiara when the girl was barely eight-years-old. Now, 35 years later, Anabel is a respected philanthropist when Chiara suddenly turns up with a strange request: she asks that her mother spend 10 days with her and after that she will renounce all relations and claims. Compelled to comply, Anabel is understandably uneasy but what she doesn't know is that Chiara's hidden agenda is far different than what she imagined and that she will have to face the most important decision of her life.
Maktub
After surviving a bomb attack, two low-level mobsters in Jerusalem change their ways and set about making supplicants' Wailing Wall prayers come true.
Planet Earth II
12 years ago Planet Earth changed our view of the world. Now we take you closer than ever before. This is life in all its wonder. Over a decade ago, the landmark television series Planet Earth redefined natural history film-making, giving us the ultimate portrait of life on Earth. Planet Earth II, narrated by Sir David Attenborough, will reveal our planet from a completely new perspective, using significant advances in both filming technology and our understanding of the natural world.