Following the success of her debut children's book in 2019, Lucy Kennedy is back this autumn, with The Friendship Fairies Go to School – timed perfectly for the new school year to help children with back to school nerves. 
Meanwhile the brand new Lodging with Lucy is also starting on Virgin Media One on Monday 28th September.  The show sees Lucy become the hostess with the mostess as she welcomes famous faces, starting with Irish football legend Paul McGrath, for an overnight staycation in this new six-part series.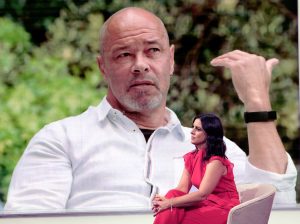 "We all sat down and said Living with Lucy has to happen, but we can't do it how we obviously used to in that I move in with the celebrity or I'd fly off and live with them," she told Virgin Media's Muireann O'Connell.
Speaking about preparing for her guests' stay, Lucy admitted she "doesn't even know where the hoover is."
"I kind of plump up the cushions and make sure I'm at the front door able to greet them, because I'm a naturally tactile person as we know. I kind of go to hug someone, it relaxes them but now I can't. It's hard but then you get into the swing of things and it becomes the norm and I love it."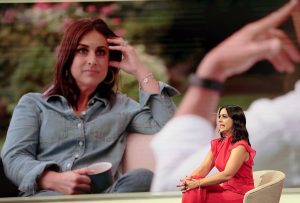 Known for infectious sense of humour on Radio Nova every morning with Colm Hayes, this year the busy mum of three also finished writing her second children's book during lockdown, all while juggling broadcasting from her living room and home-schooling.  
Lucy says of her latest book, "We have all been home together for so long that the return to school will even more rife with nerves and jitters this September – for children and their parents! I hope that my book goes some way towards showing children that back to school and new school nerves are the norm and hopefully they can be brave and get through it and come our smiling at the end of the  day . It paints a magical picture of school that I hope will get little ones excited about the new term, all going well over the next few weeks!"
The Friendship Fairies Go to School is a charming, and beautifully told story that reunites Lucy with superb illustrator Phillip Cullen for another wonderful adventure that young readers will adore. Written with Lucy's trademark sense of fun, The Friendship Fairies was first published in 2019 and became an instant hit as children all over Ireland fell in love with the Dixon sisters Emme, Holly and Jess. In book two we see the return of the cheeky fairy trio, as they get ready to go back to school after their summer holidays – only this year, Emme is starting a new school, Bell-Spell Castle, and is nervous about making friends and settling into her new class without her sisters by her side.