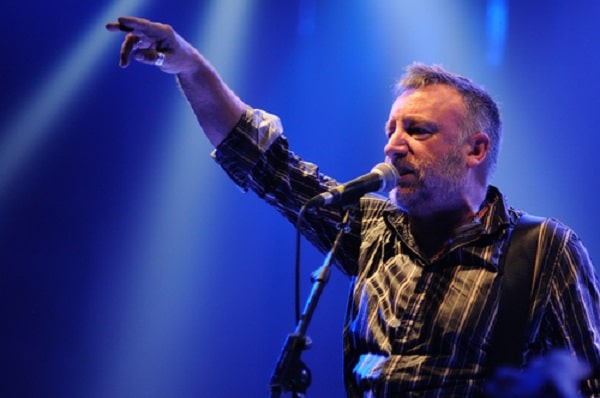 Members of Joy Division and New Order will be share the stories of each band in an upcoming podcast. Transmissions: The Definitive Story, launches later this month. From the podcast company who brought us Robert Plant's Digging Deep show, Cup & Nuzzle will chronicle through each band's history.
The first season of eight episodes will follow the beginnings of Warsaw's story, later known as Joy Division. From the formation of the iconic Salford band, to the death of lead singer Ian Curtis, and subsequent formation of New Order. The show will bring listeners through the group's early years, up through their 1983 hit, Blue Monday.
The Manchester group were integral to a part of music history and British culture for over four decades, influencing some of the greatest musicians we know and love.
A release date of a second series has not been yet specified. Although, it would undoubtedly chronicle New Order's rise through the 80s, up to their split in 1993 and the following reunions in 2007 and 2011.
Transmissions will share interviews with members Sumner, Morris, Gilbert and Hook, as well as other big-name guests. Such artists like Liam Gallagher, Radiohead's Colin and Jonny Greenwood, Bono, Johnny Marr, Pet Shop Boys and others, will give the listener plenty of reasons to tune in. Former Shameless actress, Maxine Peake, will narrate the series.
A trailer for the series has been released and teases a quote from Sumner.
"Nothing would've stopped us — nothing did stop us, did it? Ian's death didn't stop us, Martin's death didn't stop us, getting all the equipment stolen didn't stop us… There was nothing to go back to. There was no plan B."
Peter Hook also had his say:
"To be in one band with such a distinct identity is pretty bloody lucky but then to get into two bands was amazing!"
Transmissions: The Definitive Story will be available to stream from October 29th via all major streaming platforms.