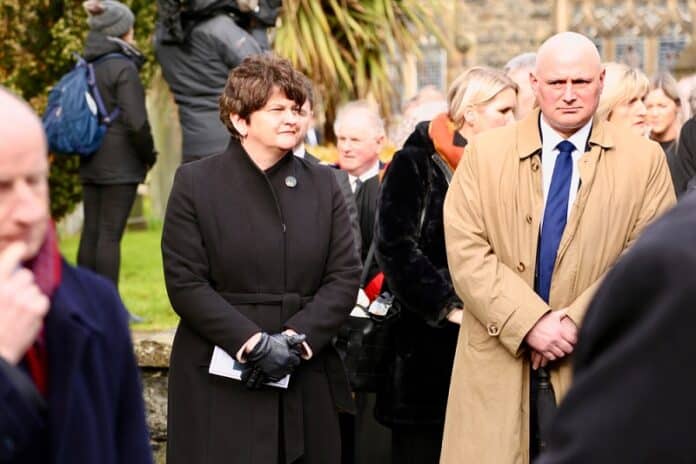 The new strain of Covid-19 which has forced Boris Johnson to cancel Christmas for Londoners, is probably already in Northern Ireland according to DUP leader, Arlene Foster.
Speaking on BBC's Good Morning Ulster, Foster said that four cases had been identified there which have different sequencing than other cases. The evidence from those cases have been sent to England for analysis.
Foster went on to add that the new Covid-19 strain is "probably" already in Ireland.
"And when we look at the way in which there's a rapid growth, for example in the Republic of Ireland, in their R number, it's probably likely that it's in the Republic as well."
Ireland has banned flights and ferries arriving from England for the next 48 hours. However, many Irish people are flying to Belfast on airlines like EasyJet. At the time of writing, Dublin Airport and Heathrow were trending on Twitter in Ireland as social media is awash with travel stories and the outrage of Christmas being cancelled.
Representatives from both the north and south are to meet today and discuss the legalities of a travel ban between the Republic and the North. Due to the Good Friday Agreement and the peace process as a whole, a ban between the two seems difficult to enact and enforce.
The north have cut their Christmas bubbles to just one household as they are about to enter a six week lockdown on St. Stephen's Day.
While the new strain of Covid-19 is more transmissible than others, experts believe that it isn't any more deadly and current vaccines are expected to work on the new strain.
This news comes as both Ireland and Northern Ireland are struggling with Covid-19 numbers. Yesterday on the Island, a total of 1,269 cases and 17 deaths. For the latest information and guidance from the Government on Covid-19, click here.
Ireland is expected to announce new Covid restrictions before January according to Simon Coveney. It has been suggested that pubs and restaurants will shut down but inter county travel is expected to be allowed.