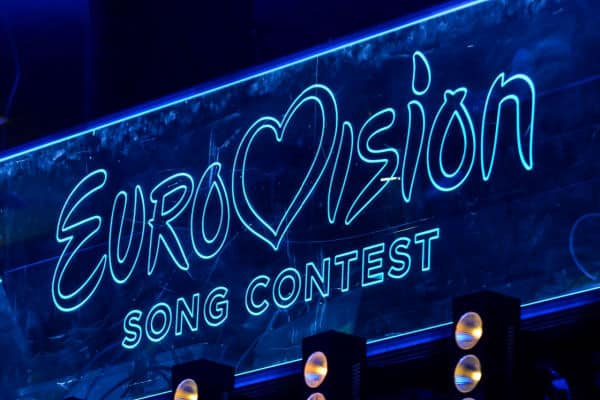 New Zealand have launched a bid to compete in next year's Eurovision Song Contest, with a new comedy single.
The track which you can check out below, is called 'Eurovision (Open Up)' and is performed by comedy pair Two Hearts.
This track is part of a bid launched by New Zealand brewery Yeastie Boys, who have called for their country to join Australia in next year's contest.
"sense of social justice"
This bid also includes a petition asking organisers to allow New Zealand to join the contest next year.
"We've become big Eurovision fans since arriving here in the UK but we really miss having our own country to cringe at while simultaneously supporting unwaveringly", founder Stu McKinlay said.
He continued, "I was the youngest of five kids and whenever my older siblings went to gigs, I was too young to join them. Australia being in Eurovision, when New Zealand hasn't been invited, gives me the same vibes and I don't like it". 
"New Zealanders grow up with a sense of social justice being very important and Australia being invited to Eurovision without New Zealand is like inviting someone to your wedding but not giving them a plus one!
"Everyone loves New Zealand and finds us cute and non-threatening and that makes us a sure thing for doing well in the public vote. I mean who really likes Australia?", he added.
This year's Eurovision Song Contest takes place next week (Semi-finals May 9 & May 11), with the UK hosting in Ukraine's honour.
The final itself will take place on May 13.
Ahead of the event, 1980s group Frankie Goes To Hollywood also performed in their native Liverpool as part of a pre-Eurovision special.
Announcing this, lead singer Holly Johnson released this statement.
"To celebrate the UK hosting the @eurovision song contest for Ukraine in our hometown of Liverpool, I'm happy to announce that Frankie Goes To Hollywood will reunite to perform at the opening concert of this very special event", Johnson said. More on this here.