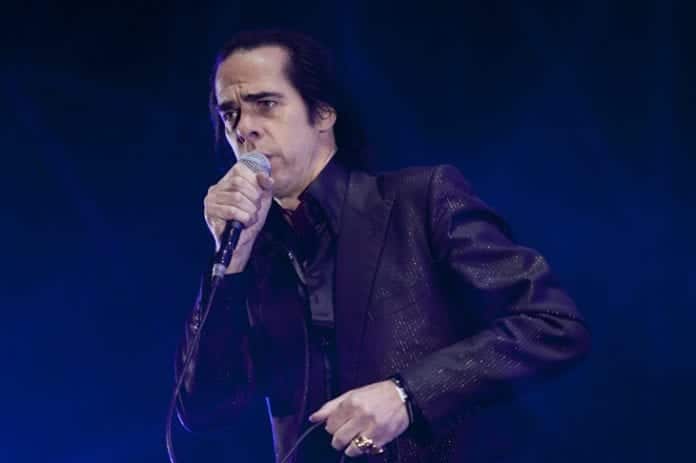 Nick Cave & The Bad Seeds have recently made an exciting announcement!
The Australian rock band who were formed in Melbourne in 1983 by vocalist Nick cave, multi-instrumentalist Mick Harvey and guitarist Blixa Bargeld, have released sixteen studio albums and have gone through various line ups. Nick Cave and founding member, bad seed Mick Harvey have joined forces again along with help from the current bad seeds to compile tracks for a new 'best of' album.
The career spanning compilation is entitled Lovely Creatures.
The release will also include a beautiful hardcover book which includes a series of original essays along with previously unseen photos and memorabilia.
The Aussie veterans on are currently on the American leg of their tour; their first live shows in three years.
"There are some people out there who just don't know where to start with The Bad Seeds," Says Cave. "Others know the catalogue better than I do! This release is designed to be a way into three decades of music making. That's a lot of songs."
"The songs we have chosen are the ones that have stuck around, for whatever reason," he continues. "Some songs are those that demand to be played live. Others are lesser songs that are personal favourites of ours. Others are just too big and have too much history to leave out. And there are those that didn't make it, poor things. They are the ones you must discover by yourselves."
Nick Cave & The Bad Seeds release Lovely Creatures on 5 May before they return to tour the UK and Europe. It will be released on CD, Triple LP, Deluxe 3CD with DVD and a Super Deluxe Limited Edition package.
Lovely Creatures' Track list:
Double CD
CD1
1. Loverman
2. Tupelo
3. Deanna
4. From Her To Eternity
5. The Weeping Song
6. Dig, Lazarus, Dig!!!
7. People Ain't No Good
8. Higgs Boson Blues
9. Straight To You
10. Where The Wild Roses Grow
CD2
1. Into My Arms
2. Love Letter
3. Red Right Hand
4. The Mercy Seat
5. O Children
6. The Ship Song
7. Stranger Than Kindness
8. Jubilee Street
9. Nature Boy
10. We No Who U R
11. Stagger Lee
Picture Credit: scannerFM