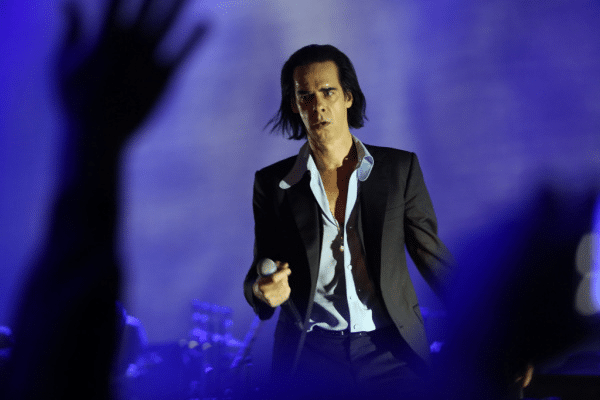 Would you like to listen to the article instead of reading it?
Nick Cave has admitted that he was "high" while performing on stage with Kylie Minogue on Top Of The Pops.
The Bad Seeds frontman revealed this, stating that he does not "remember much" of this performance.
"It was a murder ballad that ends with the character killing his beloved… It was quite something at the time for Kylie to take on", Cave said, when explaining how the track came about.
"I certainly wasn't in showroom condition", Cave continued. "Her management were like 'This is a bad idea' because we were a bunch of dark drug-addicted monstrosities… but she was determined to do that".
Cave "couldn't do it otherwise"
Cave's 1995 hit 'Where The Wild Roses Grow', saw him join forces with his fellow Austrailian star, adding that the pair have remained good friends ever since.
"We have stayed very good friends", Cave added. "I can't remember too much about being on Top of the Pops with her but I [was high] for sure of course".
The singer later admitted, "I couldn't have done it otherwise".
Back in May, Nick Cave defended his decision to accept an invitation to attend the coronation of British monarch King Charles III.
The singer attended the event as part of the Austrailian delegation, alongside Prime Minister Anthony Albanese, Austrailian footballer Sam Kerr and others.
The singer insisted that accepting this invitation does not make him a "monarchist".
He spoke about this on his Red Hand Files newsletter, where he wrote "I am not a monarchist, nor am I a royalist, nor am I an ardent republican for that matter; what I am also not is so spectacularly incurious about the world and the way it works, so ideologically captured, so damn grouchy, as to refuse an invitation to what will more than likely be the most important historical event in the UK of our age. Not just the most important, but the strangest, the weirdest".
More on this here.