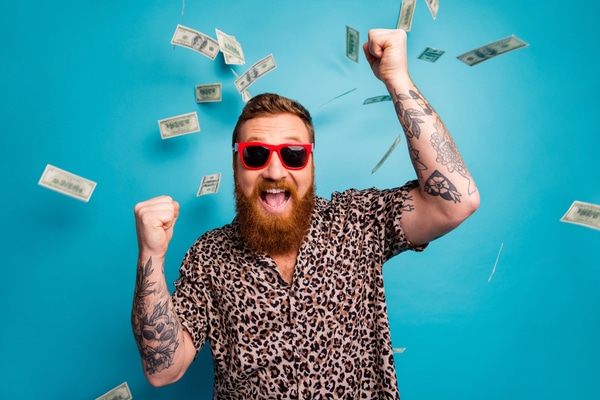 A Lotto player from Dublin says he was in no rush in claiming his Lotto Plus 2 top prize worth €250,000, despite only having days left before it expired.
The man said he knew all along he scooped the prize and wanted time to let it sink in!
The winner, who wishes to keep their win private, purchased the winning quick normal play ticket on Monday 14th November at the Maxol on the Ringsend Road in Dublin 4.
The player appeared positively relaxed and didn't lose a bead of sweat as he claimed his prize just days before the looming deadline:
"I knew all along that I'd won but I just wanted a little bit of time to let it sink in. I threw the ticket in a bedside drawer and left it there for the couple of months while I thought about how I might spend it."
Amid calls by the National Lottery for greater urgency in Lotto players checking their tickets for fear they may miss the deadline the winner felt he better reassure the powers that be that he was the winner!
"Then I started reading and hearing urgent calls being made by the National Lottery asking Dublin players to check their tickets. I thought I better ring this crowd soon as they seem to be worrying!", he laughed.
When asked about how he might spend his winnings, the winner replied, "Well I've had time to think about it and I plan to spend every penny and enjoy it, but I'm not telling you how!"
Nearly 30 cent in every €1 spent on all National Lottery games goes back to Good Causes in sport, youth, health, welfare, education, arts, heritage, and the Irish Language.
More than €6B has been raised for Good Causes since the National Lottery was established in 1988.
In 2021, €304m was raised for local Good Causes in communities across Ireland.