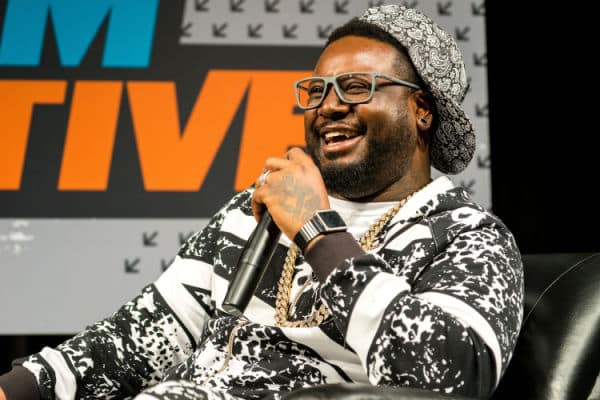 T-Pain has confirmed plans to cover Black Sabbath and Journey among others as part of a new covers album.
The rapper's album is to cover Journey, along with Black Sabbath's 'War Pigs', as well as covering classic Frank Sinatra tune 'That's Life', as well as Sam Smith and Chris Stapleton.
Other artists covered on this new album include, Dr Hook & The Medicine Show and Sam Cooke.
Titled 'On Top Of The Covers', it includes seven tracks in total and serves as a follow up to T-Pain's '1UP' from 2019.
"felt strongly"
Arriving on March 17, 'On Top Of The Covers' is an album which has been "years in the making" according to T-Pain.
 "This covers album has been years in the making", the rapper said in a press statement.
He added, "This is something I've felt strongly about for a long time. These songs are not what you'd expect when you hear that T-Pain is doing a covers album and that is what I think is cool about it". 
One of these seven tracks covered on this album is Journey's popular track, 'Don't Stop Believin'.
T-Pain becomes the latest artist to try their hand at covering this track.
However, back in January, a humble school janitor County School Corporation of Terre Haute, Indiana, delivered a powerful cover of his own infront of an entire assembly of students last month.
The cover which received a huge seal of approval from none other than Steve Perry, may give T-Pain a run for his money. Check this cover out for yourselves here.
Speaking of Black Sabbath, singer Ozzy Osbourne recently scooped up two Grammy Awards for best Rock Album and Best Rock Performance for his track 'Degradation Rules' at the recent ceremony.
Reacting to his triumph, Osbourne said that he was "blessed". More on this here.