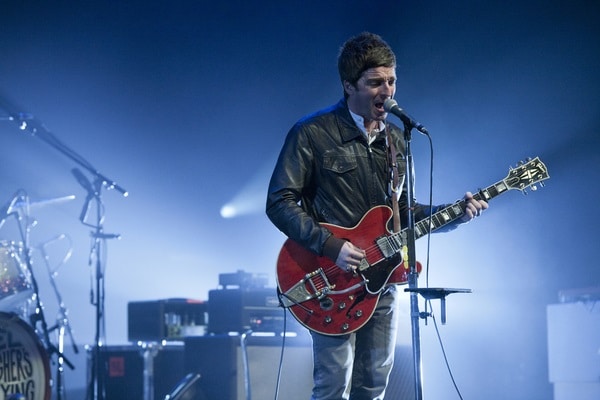 Noel Gallagher has appeared to have revealed when his latest album is expected to be released.
This comes just over a week after the former Oasis guitarist shared his band High Flying Birds' latest single 'Pretty Boy', which is set to feature on this latest album.
'Pretty Boy' also features former Smiths rocker Johnny Marr, as well as being directed by Paul 'Strangeboy' Stacey and Gallagher. Check it out here.
Gallagher let it slip about the release date in a recent interview, where he was discussing the current form of his beloved football team Manchester City.
"The team is doing good, we're having a good season. Hopefully we will be in Istanbul [for the Champions League final] around when my new album is out next May, so that would be good", he said.
"I can't say what the album is called yet though", the singer/songwriter insisted.
"first thing people get to hear"
Noel's High Flying Bird's forthcoming album is to be a follow up to their 2017 record 'Who Built The Moon'. 
Regarding their latest single 'Pretty Boy', Noel Gallagher released this statement.
"For this new record it was the first thing I wrote, the first thing I demoed and the first thing I finished, so it's only right that it's the first thing people get to hear", he said.
He added, "Massive shout out to my mainest man Johnny Marr for taking it somewhere special. Oh… and watch out for a cameo from me in the video… first one to spot me wins a bag of Flamin' Hot Wotsits Giants!!".
Last year, the band did release a compilation album 'Back The Way We Came: Vol 1 (2011-2021)' celebrating their first 10 years since they formed.
Elsewhere, handwritten notes used by Noel Gallagher on Oasis' 1995 hit 'Wonderwall' went under the hammer recently. Find out more on this here.