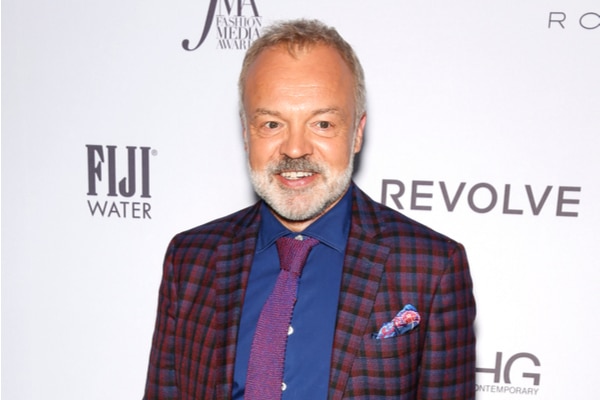 Despite Graham Norton having more than a third of his paycheque cut, he is still the best-paid Irish TV personality. Although he did receive cuts as a result of the pandemic, the presenter still received £2.069 million (€2.45 million) in fees, production fees and royalties from production company So Television Ltd.
Accounts filed by the UK company show Norton (58) took a 36% reduction in his wage from £3.23 million in 2019 to £2.069 million. The figures are representations of Graham's payslip presenting the BBC's Friday night flagship entertainment show, The Graham Norton Show
With The Graham Norton Show representing the bulk of So Television Ltd 's revenues, the star had to take a cut following a 21% reduction in the company's revenues. According to the company's directors, a mere six less episodes of The Graham Norton Show and Blind Date caused a large decline in the firm's revenues.
During the early stages of the pandemic, The Graham Norton show continued in the absence of a live audience while guests were interviewed by the entertainer over video link. The directors said that distribution revenues reduced by £1.5 million due to the reduced number of Graham Norton shows and having to discount any content which was produced during Covid-19 restrictions.
The directors state that: "The Graham Norton show adapted its content and length during the Covid-19 restrictions, this meant that we had to discount our existing distribution deals."
Due to Norton taking the pay cut, So Television recorded a slight increase in pre-tax products, from £2.32 million in 2019 to £2.4 million
Although Norton receives the bulk of his revenue from TV fees, he gains separate fees for his Saturday and Sunday morning shows on Virgin Radio. The presenter is also now an author, having written bestsellers in his critically acclaimed works of fiction, Holding, Home Stretch, and A Keeper. Sales within Ireland and the UK have generated an estimated €5.2 million since 2016, although he receives only a small fraction of the sales figure in royalties.
Norton shot to fame in 1996 as his role of Father Noel Furlong in Father Ted, before hosting his own show on Channel Four. During this season alone, the presenter held interviews with Daniel Craig, Ed Sheeran, Eddie Redmayne and one of Ireland's brightest stars, Jessie Buckley. Bruce Springsteen, Barack Obama, and Halle Berry are due to make an appearance on this weekend's show.