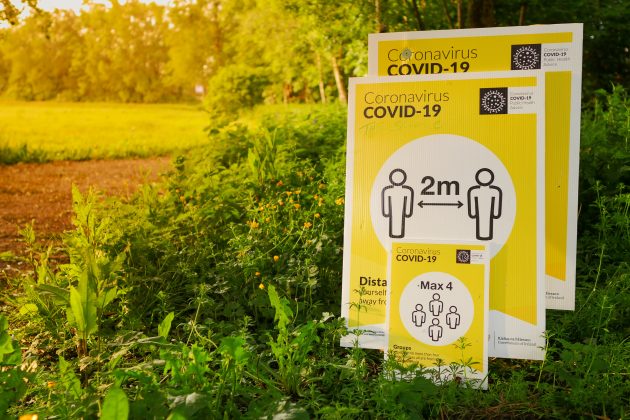 Taoiseach Micheál Martin has said Level 3 is the December target, but some restrictions could be modified for some sectors.
The National Public Health Emergency Team are meeting today to review the progress made since Level 5 was introduced in mid-October.
The Taoiseach told the Dáil yesterday, "I did say on the record of the House that I wanted to get back to Level 3 – that was a target for 1 December. The data on that will inform whether we might look at certain sectors as well and might moderate that".
On the issue of exiting level 5, Martin said:
"We are doing a lot of analysis of the data, sector by sector, to facilitate and inform the approach to exiting Level 5. We want to give indications so there will be some degree of preparation on the part of those who want and need to be prepared if we are in a good position at the end of this month".
Some Fianna Fáil members have called for Level 2 restrictions to be implemented to boost the economy for the Christmas period. Level 2 also allows people to travel to other counties, meaning more families will be able to spend the Christmas period together.
Level 3 would allow for all shops to reopen but pubs and restaurants would only be allowed to have outdoor dining, limited to small numbers. Under Level 2, pubs and restaurants would be able to have indoor dining at reduced capacity.
Tánaiste Leo Varadkar has said in the Dáil today that it is too early for people to be booking holidays to return home to Ireland.
"I think in terms of people booking flights for Christmas to come home, I'd advise them not to do that at the moment. I know that's difficult, I know that's tough, but Christmas is six weeks away and it is too soon now for people to be booking flights to come home".
Chief Medical Officer Dr Tony Holohan has said the profile of Covid-19 is improving in Ireland but has reiterated the point that now is not the time to ease restrictions and that the public should keep adhering to the public health guidance.
NPHET are not expected to make a recommendation on December restrictions today. They are concerned with the incidence rate in Donegal. The border county is experiencing slower progress in curbing Covid-19 infections.
Donegal has seen incidence rate of Covid-19 fall by 6.7% in the last two weeks. The national average has fallen by 70% in the same time period. There are concerns about the health services in the region also.
Ireland now has the fourth lowest incidence of Covid-19 among 31 European countries.
Yesterday, Ireland reported 362 cases of the coronavirus, bringing the total case count to 66,247 of confirmed cases in Ireland. An additional three deaths were recorded bringing our death toll to 1,965.
For the latest news and public health guidelines for the coronavirus, click here.