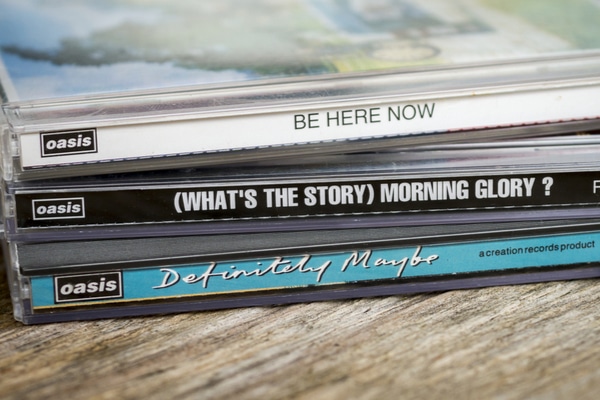 Oasis' tribute band Noasis have been left stranded with a group of revellers in a Yorkshire pub for the third night in a row.
61 people were left stranded in the Tan Hill Inn in the Yorkshire Dales following Storm Arwen. This storm led to five feet of snow falling suddenly on Friday (26 November).
The pub is also 528m above sea level. This is the highest in the UK.
Snow soon blocked cars and made roads impossible to pass, as many people travelled to see the band in the pub.
"No one is going anywhere" 
Speaking to the Manchester Evening News, Mike Kenny owner of the Tan Hill Inn hosting the band's gig, had this to say.
"We recommended anyone in the pub to stay out rather than endanger life on the snow covered moors", he said. The people now face a third consecutive night stranded in the pub.
Following this, tribute band Noasis also tweeted the following.
"Sorry to announce we're stranded @tanhillinn Yorkshire", they wrote. "Oh it's a lovely war! Stranded for a third night – hope it rains tomorrow". 
Sorry to announce we're stranded @tanhillinn Yorkshire with no way of making it to @Bockingtheatre. Other acts are booked for those still wanting a night out.
Tickets for tonight will be valid for both tonight's show and a rescheduled Noasis date of SATURDAY FEBRUARY 26th 2022

— Noasis (@NoasisOfficial) November 27, 2021
"formed quite a friendship"
Despite this, a karaoke night has been arranged to keep spirts up for those stranded.
A quiz was also organised, with a Sunday lunch prepared for all guests.
"They've formed quite a friendship. Like a big family is the best way I can describe it. One lady actually said 'I don't want to leave", Nicola Townsend General Manager of the Tan Inn told the Guardian.
It also looks like those stranded at the pub could have to stay there another while yet, with further inclement weather expected across the next few days.
A minus 10 degree Artic blast is also expected to follow last weeks high winds and blizzard. The UK Health Security Agency have also issued a cold weather alert.
Speaking of the band itself, Noel Gallagher called Oasis being compared to the Beatles "embarrassing". Find out why here.