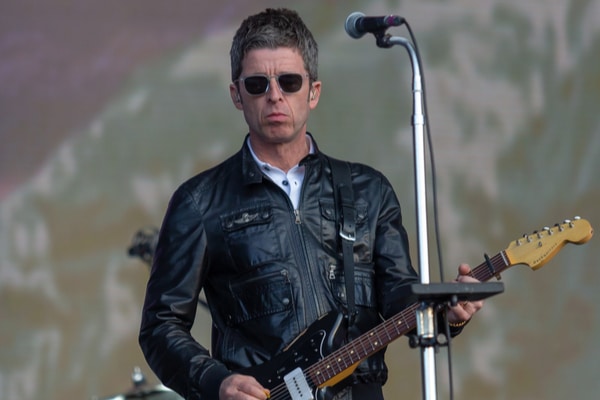 Noel Gallagher has said that he used to find it "embarrassing" when Oasis used to be compared to the Beatles. He said that the Beatles "mean everything to me". 
Oasis have of course made no secret about Paul McCartney and co's influence on the band.
Noel had even famously claimed that his band was even "bigger" than the Beatles after the release of their albums Definetly Maybe and (What's The Story) Morning Glory?. He later claimed that he was "high" when he made those remarks.
Noel's now estranged brother and former Oasis colleague Liam Gallagher followed that up by claiming "what Oasis did in three years took the Beatles eight".
Gallagher calls Beatles comparison "musically embarrassingly"
"When Oasis started, we were so big we were compared to [The Beatles] size-wise and musically, embarrassingly, compared to them as well", Noel Gallagher said during a recent preview screening of The Beatles: Get Back.
Noel continued, "(It's embarrassing) because we weren't as good as them". 
Along with saying that the Beatles "mean everything to me", Noel Gallagher heaped the praise on the Liverpudlian band, "They've definitely got the best tunes, hands down," he insisted. "In my record collection, they've got the greatest tunes by far". 
He also added, "They influenced everybody who influenced everybody else, who influenced everybody that came and went. Their influence is absolute. I don't know a single guy playing the guitar or writing songs that wouldn't cite the Beatles as an influence". 
Speaking of Oasis, previously unreleased footage of the band singing "Wonderwall" live at Knebworth from August 1996 was released recently.
"Knebworth for me was the Woodstock of the 90's", Liam Gallagher said. "It was all about the music and the people. I can't remember much about it, but I'll never forget it. It was Biblical". More on that here.
Peter Jackson's The Beatles: Get Back will also premiere on Disney+ as a three part documentary on November 25, 26 and 27.