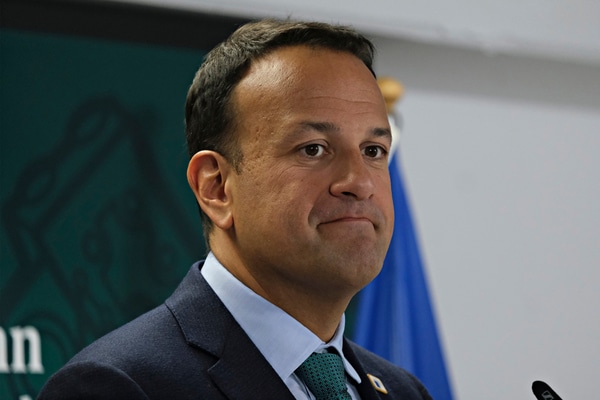 Tánaiste Leo Varadkar hopes to see office employees back at their desks within weeks, as he urges workers to return in August. According to the Irish Independent, Varadkar is now asking NPHET to consider a phased return to offices, a month earlier than was initially planned.
The Minister for Enterprise, Trade and Employment believes it would be advantageous to begin plans for the return now, rather than in several weeks' time. Varadkar would like to see office workers settled into their new routine before the rush of students returning to education. The Tánaiste noted that public transport could become quite crowded again with returning students.
"At the moment, we are planning a phased return to offices and workplaces from September," the Tánaiste said. "Provided the vaccine programme continues to gather pace and the virus remains under control, I believe August makes more sense than September.
"I think it makes sense to begin the return to the office before schools return – in August. By then, the vast majority of adults will be fully vaccinated and the risk of them getting very sick from the virus will be very low."
Mr Varadkar shares his opinion while the hospitality trade celebrates the return of outdoor dining, with an estimated 25,000 returning employees. The Tánaiste hopes to see a speedier return to the office over the summer and wants planning to get under way. He did, however, emphasise that he is not seeking a mass return of office environments in one fell swoop.
"I think it should be done on a phased basis, with a return first of meetings, training and induction for new staff – many of whom have yet to meet their co-workers or even visit their office," the Fine Gael leader said.
"I don't believe workplaces are ever going to be the same after the pandemic. Many people will never return to the office full-time now that we know that home working and remote working is a viable option for most people. I think we are going to move to a model of blended working as the new normal and the Government will be working to facilitate that with our code of practice on the right to disconnect".
Varadkar said the government are also working to provide a network of remote working hubs, and new laws. The law will mean that employers will have to give "good reason for refusing a worker the opportunity for remote working".
"Although we will be encouraging employers to keep remote working as a permanent option, where possible, I know some staff, particularly younger ones, have found it difficult – especially those working from home from small apartments or houses they share with others.
"While for some it's been a pleasant experience being able to avoid the commute and have more time for family, for others it has been isolating or stressful trying to work from home and home schooling at the same time."
The Tánaiste's comments coincide with the Government's Five-Level Plan, which provides for a return to workplace meetings at Level 2. Training and induction can also be implemented at Level 2, before permitting a staggered attendance in the office at Level 1.
"With August now only eight weeks away, I think now is a good time to begin the conversation between employers and employees on how this can be managed," Mr Varadkar said.
"My department will lead on this. Among the things that have to be considered are the use of antigen testing, better ventilation, spacing out workstations, cleaning schedules, and avoiding congregation in the break rooms and elevators among other issues."