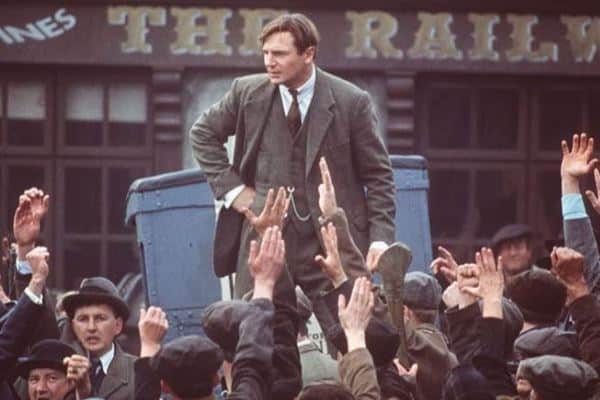 The Omniplex Cinema Group will host Neil Jordan's biopic 'Michael Collins', to mark the 100th anniversary of the death of General Michael Collins.
The special screening takes place on Tuesday 6th of September at 7pm, in 19 in association with Fine Gael.
It's 26 years since the release of the film, therefore it'll provide many people with the chance to see it on the big screen for the first time.
Neil Jordan's biopic of Collins is described as "the man who led a guerrilla war against the UK, helped negotiate the creation of the Irish Free State, and led the National Army during the Irish Civil War."
The move is part of a series of events, marking 100 years since the Irish revolutionary's death.
Collins, who died at 31, was arguably the key figure in the struggles that led to the separation of Ireland and Britain. He was also, on the basis of the film, a man able to use violence without becoming consumed by it.
The film argues that if he had prevailed Ireland might eventually have been united, and many lives might have been saved.
However his great comrade and often antagonist Eamon De Valera was right in the eyes of many historians when he himself said the fullness of time will judge Collins at his expense.
Tickets are available to purchase on his anniversary, the 22nd of August, with the special showing taking place on Tuesday, the 6th of September.