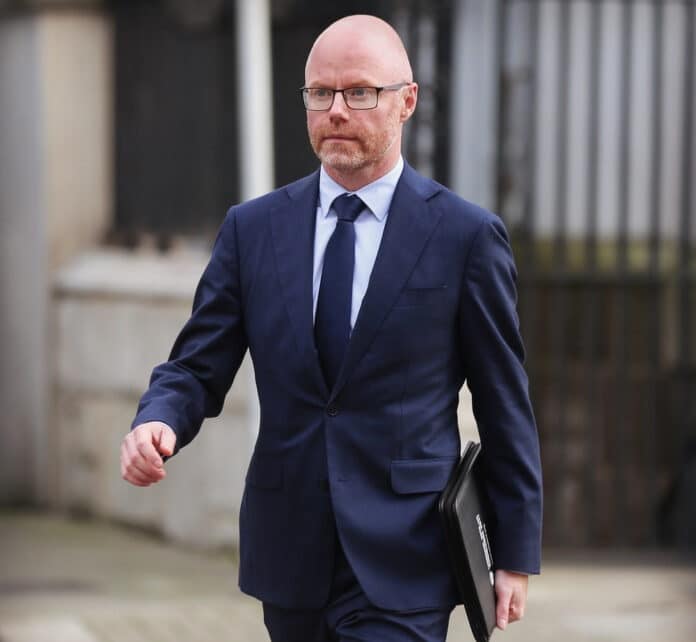 The opposition has called on the Taoiseach to take over the vaccine rollout as Stephen Donnelly has been labelled "out of his depth."
Sinn Féin's health spokesman David Cullinane has urged Micheál Martin to take over the vaccine rollout as he believes Minister for Health Stephen Donnelly is not suited for the role.
"Clearly, Stephen Donnelly is out of his depth. I think Stephen Donnelly needs to step up to the plate and I would ask that the Taoiseach would step in and take control of the vaccine rollout. It's completely unacceptable that we've had all of the problems that we have had" said Mr. Culliane.
Ireland, like other EU countries, has experienced issues with supplies from AstraZeneca. Hungary and Slovakia have bought doses of the Sputnik vaccine from Russia, while Denmark, since the start of their rollout, has bought leftover doses of the Pfizer vaccine from other countries.
Along with supplies, there have been issues with the rollout of the vaccine on a local issue. There have been reports of GPs driving around the country looking for syringes and needles required for administering the vaccine.
Another source of frustration for the opposition is the slow progress being made on the mandatory hotel legislation.
First reported in the Irish Examiner, the Government had set a deadline of today for getting the quarantine hotel system up and running.
However, Mr.Donelly has now said he is still unable to definitively state when that will happen.
It is now 10 weeks since the Government promised it would introduce it and two weeks after the legislation was passed by the Dáil.
Mr.Donelly said contracts with a hotel provider have not been signed yet.
"We're getting very close. We're in the final talks with a single provider who has multiple hotels and will be managing the end-to-end process. The contracts will be signed very shortly."
He added "once that's done, we were planning on putting the booking system up online very quickly. Once the booking system has been online just for a few days, it will be up and running."
The opposition has also criticised the slow movement on establishing an effective quarantine system that NPHET called for in May of last year.
Last week, it was reported that almost 12,000 people flew into Dublin last week and you can read Radio Nova's report on it here.