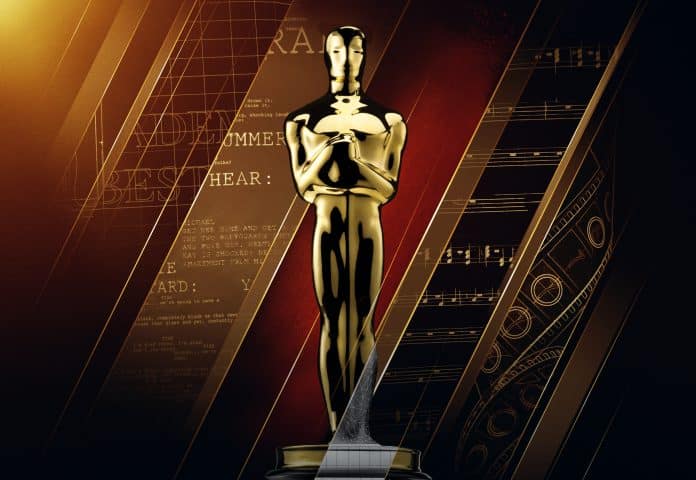 A South Korean movie about penniless family who live in a cramped tiny, bug-infested basement apartment in a dilapidated neighbourhood where they make money by folding pizza boxes, has won the Oscar for Best Picture.
Parasite is the first film not in English to ever win the award in it's 92 year history and the first South Korean film to even be nominated. Filmmaker Bong Joon-ho also won in the international feature and original screenplay categories, as well as best director. In all, Parasite won a total of 4 awards over the course of the evening, beating out favourites 1917 and Once Upon a Time in Hollywood to the top prize.
It's official! #Oscars pic.twitter.com/yToYNDV9aL

— The Academy (@TheAcademy) February 10, 2020
As expected, Brad Pitt took home the night's first award, picking up Best Supporting Actor for his role in Once Upon A Time in Hollywood. Also as expected, Laura Dern won the Best Supporting Actress award for her scene-stealing turn in Marriage Story. 
Last year's Best Actress winner Olivia Colman fit in a few jokes before she presented one of the night's biggest awards, explaining that last year's ceremony had been "the best night of my husband's life. He actually says that. And I've given birth three times."
Colman presented the Best Actor award to Joaquin Phoenix for Joker marking the second time an actor has won an Academy Award for playing the Joker following the late Heath Ledger's win in 2009.
In his acceptance speech the actor, 45, called out speculation about his past, including that he's been perceived as difficult to work with and he also spoke in-depth about "the distressing issues we're facing" including gender equality, racism, animal rights and environmental issues.
Joaquin Phoenix: "That's when we're at our best—when we support each other. Not when we cancel each other out for past mistakes, but when we help each other to grow, when we educate each other, when we guide each other toward redemption." https://t.co/bffyIA57Vs #Oscars pic.twitter.com/7259KREbx9

— Good Morning America (@GMA) February 10, 2020
Saoirse Ronan missed out on her Oscar to Renée Zellweger who played Judy Garland. The Bronx born Carlow raised 26-year-old was nominated for the fourth time for her role playing Jo March in Greta Gerwig's re-made classic Little Women.
But there was some joy for the Irish on the night with Galway native Eímear Noon becoming the first-ever woman to conduct the orchestra at an Oscars ceremony when she brought to life excerpts from the five nominated scores at the awards.
Noone, whose CV includes conducting the scores for video games including World of Warcraft, Zelda and Diablo, has also conducted at George Lucas's film-making base Skywalker Ranch.
The 92nd Academy Awards was in fact a night full of musical delight that included a performance of Elton John's winning song "(I'm Gonna) Love Me Again" from the movie "Rocketman".
Elton John gave the #Oscars audience a "Rocketman" moment https://t.co/FLbCYecbi9 pic.twitter.com/nOTSoObnZo

— The Daily Beast (@thedailybeast) February 10, 2020
Billie Eilish performed the Beatles' 1965 hit "Yesterday" during the In Memoriam segment joined by her brother, Finneas O'Connell,
https://youtu.be/FKmqtaxIS3Y
In one of the biggest surprises of the evening, Eminem popped up on stage for a performance of Lose Yourself, 17 years after it won best original song.
The star was barely recognisable with a full beard and larger build from the lanky, bleach blonde kid who rose to fame in the late 90s and reaction from the audience was mixed.
the reactions to that Eminem performance were so good #Oscars pic.twitter.com/981WiI8mix

— Jarett Wieselman (@JarettSays) February 10, 2020
Afterwards, Mathers took to Twitter to thank the Academy for letting him do his thing since couldn't make it to the 2003 ceremony at which he won.
Look, if you had another shot, another opportunity… Thanks for having me @TheAcademy. Sorry it took me 18 years to get here. pic.twitter.com/CmSw2hmcZo

— Marshall Mathers (@Eminem) February 10, 2020
The evening was full of laughs that began with a monologue from Steve Martin & Chris Rock who targeted topics ranging from the Iowa Caucuses, Amazon CEO Jeff Bezos, and even the Academy's own lack of diversity among this year's nominees.
#Oscars Moment: The presenter duo we never knew we needed. @SteveMartinToGo and @chrisrock pic.twitter.com/9rF349pCwA

— The Academy (@TheAcademy) February 10, 2020