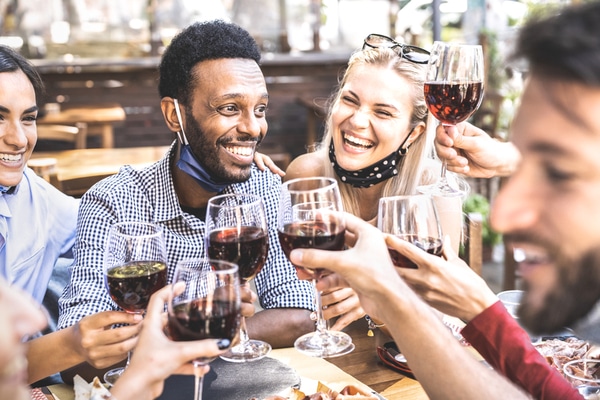 A member of WHO believes all countries including Ireland will consider the re-opening of outdoor living with dining and recreation. This comes as new studies show COVID-19 transmission to be minimal in an outdoor setting, according to the World Health Organisation.
Recent figures released over the weekend show that only 262 cases (0.1%) of the country's recorded total are traced to outdoor transmission. This new data confirms the virus is much less likely to spread outdoors, sparking the question of whether outdoor activities should be permitted to re-open.
Dr David Nabarro, WHO Special Envoy on COVID-19, believes all countries will consider outdoor living for dining and recreational activities. During a radio interview, Nabarro said this is the case "because there's so much evidence" indicating the virus is less transmissible outdoors, "especially if they are careful and maintain the physical distance".
The WHO expert added "we will see a big emphasis on outdoor dining and outdoor recreation" as people's chances of getting ill "are very, very low indeed". Furthering this evidence is top Irish expert, Professor Paul Moynagh, who said recoverees should be given the same freedoms as the vaccinated.
The Maynooth Professor said those who developed antibodies have been shown to have protection from re-infection for nine months, or longer. Meanwhile, the Government are considering granting vaccinated people special privileges, allowing them more freedoms from the current pandemic restrictions.
These special privileges are necessary for the country to be able to "gradually open up society" for outdoor activities. However, speaking on Newstalk Breakfast, Prof Moynagh called for a similar bonus for those with immunity from the virus.
The professor said he believes if someone with antibodies "should be given the same status as somebody that has been vaccinated. We clearly know now, and all the studies show that if you have been infected by the virus you have got really good protection at least for eight, nine months and probably longer."