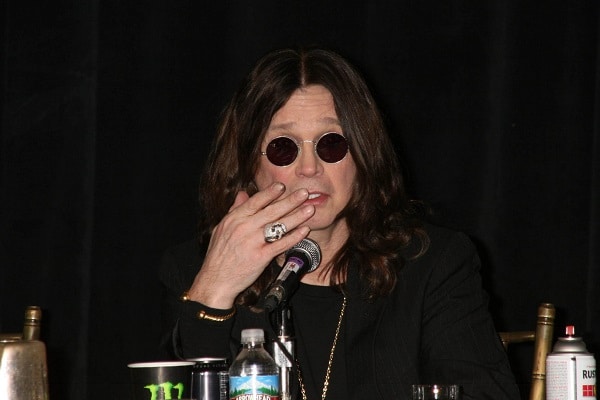 Ozzy Osbourne has confirmed that he is "waiting on some more surgery" on his neck.
Back in July, the former Black Sabbath singer had said that he was suffering from several medical issues. These included a fall, neck surgery along with the flu. He also revealed that he was diagnosed with Parkinson's disease two years ago.
On his own mortality, Ozzy also had this to say.
"At f*****g 73, I've done pretty well. I don't plan on going anywhere, but my time's going to come". 
Speaking to Classic Rock in a recent interview, Ozzy Osbourne has now revealed that he is waiting on surgery for his neck, having claimed that he "can't walk properly these days". 
"I can't walk properly these days", Osbourne recently told the magazine. "I have physical therapy every morning. I am somewhat better, but nowhere near as much as I want to be to go back on the road".
Ozzy was also recently diagnosed with Covid-19, with his wife Sharon announcing that she was going to travel back to the states to be at her husband's side. Check more on this report from Nova here.
Ozzy Osbourne To Release New Album
However despite these health concerns, Sharon Osbourne also announced that her husband has a new album coming out in September. 
"He's good. He's really, really good", Sharon told the Graham Norton Radio Show in April.
"He's finished another album which is coming out in September. And there we are", he continued. "He's busy in the studio". 
"He still does all his writing and singing, and it keeps him really happy… He'll never stop singing and writing. We've built him a big studio here [at the house in the UK], so he can do it all at home. And he can't wait to come back, to be honest with you". 
This comes after it also emerged that Sharon and Ozzy are to become grandparents, after their daughter Kelly Osbourne recently announced that she is expecting her first child.