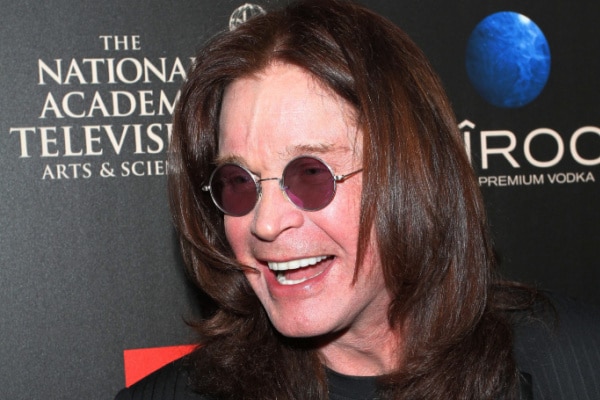 Ozzy Osbourne has stated that he is very grateful for the outpouring of support given to him from fellow rock stars, in light of his ongoing health struggles.
Along with battling Parkinson's Disease, Ozzy Osbourne also underwent back and neck surgery during the Summer.
"That's the only thing that reminds me I'm getting older: things going wrong and not working anymore. But I still feel young at heart", the Prince of Darkness had previously said of his illness. More on this here.
"Our family would like to express so much gratitude for the overwhelming amount of love and support leading up to Ozzy's surgery", Ozzy's wife Sharon added.
"Ozzy (Osbourne) is doing well and on the road to recovery. Your love means the world to him". 
"comes to my rescue"
In recent interview, Ozzy Osbourne has mentioned several rockers who have reached out to him amid these health struggles, including Black Sabbath bandmate Tony Iommi, Korn's Jonathan Davis and Guns N'Roses' Slash.
While he will be the first to admit that their relationship has not always been plain sailing, Ozzy was full of praise for Iommi, who he revealed is still in regular contact with.
"Tony, God bless him, he comes to my rescue," Ozzy said. "And in actual fact, since we've made up, he's been really supportive. Calls me regularly to see how I'm doing". 
He continued, "We've had arguments, we've fallen out, we've made up," he adds. "It's just like a marriage. You get divorced, you get back together. But Tony Iommi – and I can never deny this – there's not a man on the face of the earth who comes up with these gutty, dark, heavy riffs. He's the king of riffs". 
Turning his attention to Slash, Ozzy Osbourne hailed the guitarist as a "really nice man".
"It's amazing when you get sick, how many people don't call anymore," Ozzy added. "Slash is a gentleman. He's such a nice man … If I was to phone Slash now and he was in town, whatever I wanted, he'd be around".