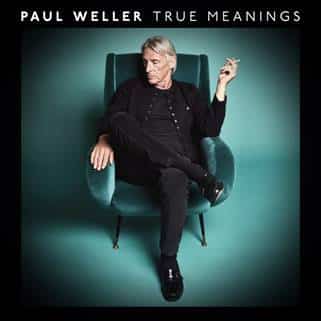 To put it simply, True Meanings, the 14th Paul Weller solo album, which also happens to be the 26th studio album of his entire career, is a record unlike any he has ever made before.
The album characterised by grandiose, yet delicate, lush orchestration: an aesthetic to which Paul's better-than-ever voice, singing some of his most nakedly honest words, is perfectly suited will be released on September 14th.
A dreamy, peaceful, pastoral set of songs to get lost in, it is both an album that a lot of his faithful audience have been wanting him to make for a long time, and an album that many new people outside of that audience will relate to.
On May 25th this year, Weller turned 60; a milestone that has unquestionably had an impact on the feel, both lyrically and musically, of 'True Meanings' which comes across as being the most singer-songwriter-style album he has ever made. However, it is also the most collaborative: with more guests than any record he's been involved in before with even Noel Gallagher making a sneaky appearance.
Perhaps most surprisingly of all, especially given how personal and introspective 'True Meanings' feels, lyrics for four of the 14 songs were written to Weller's melodies, by others.
Connor O'Brien from Villagers came up with the words to opener 'The Soul Searchers', while 'Bowie', 'Wishing Well' and 'White Horses' are all the work, lyrically, of Erland Cooper from Erland & The Carnival.
The 14 tracks on True Meanings are:
The Soul Searchers
Glide
Mayfly
Gravity
Old Castles
What Would He Say?
Aspects
Bowie
Wishing Well
Come Along
Books
Movin On
May Love TravelWith You
White Horses
The album will be launched on both deluxe CD and Vinyl LP, and will be available to download via the usual digital outlets.