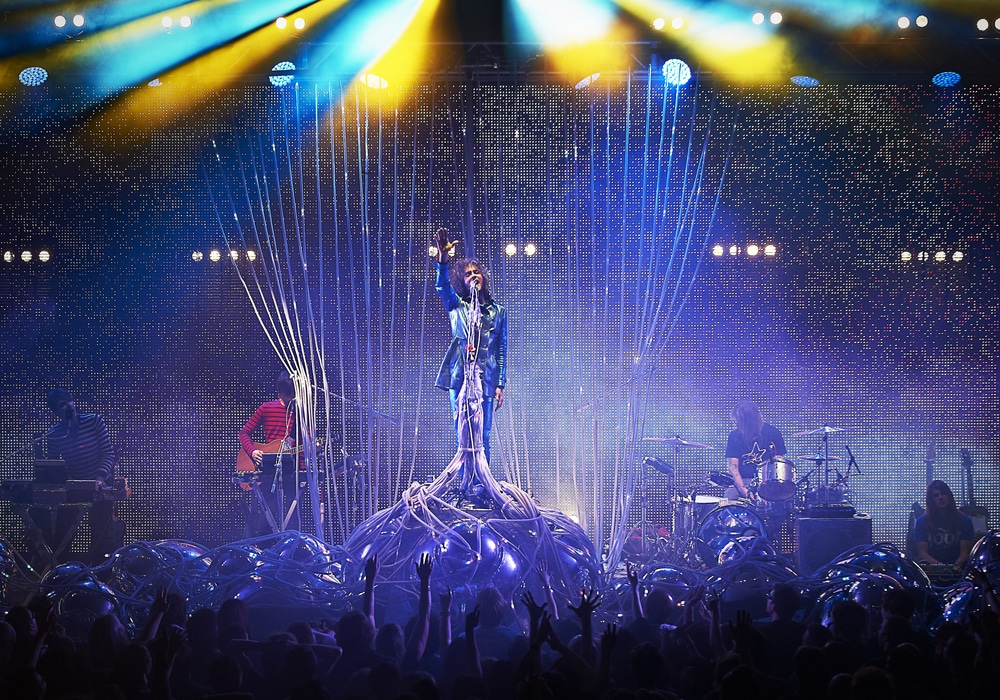 The Galway International Arts Festival alongside Roisin Dubh are presenting us with none other than The Flaming Lips at the Heineken Big Top!
And if you think that's up your alley, just wait until you hear who their special guests are – Le Galaxie!
The Flaming Lips will play their only Irish gig of the summer at the Heineken Big Top as part of the Galway International Arts Festival on Thursday, July 26th.
Three-time Grammy Award winners and one of Q magazine's '50 Bands to See Before You Die' The Flaming Lips have carved out a reputation as one of the world's most original bands.
Dazzling on record and unforgettable on stage, the band have a massive back catalogue of critically-acclaimed albums, including 1992's Hit to Death in the Future Head; 1993's Transmissions from the Satellite Heart, 1995's Clouds Taste Metallic; 1997's experimental Zaireeka; 1999 breakthrough The Soft Bulletin; 2002's Yoshimi Battles the Pink Robots; 2009's Embryonic; 2012's The Flaming Lips and Heady Fwends, featuring collaborations with artists such as Kesha, Nick Cave, and Erykah Badu; and The Terror in 2013, a contemplation on a world without love.
They are currently touring the world, promoting their universally acclaimed album Oczy Mlody, featuring long-time fan Miley Cyrus, which Rolling Stone called 'a kaleidoscopic, trippy sojourn into The Flaming Lips sonic world'.
Tickets are on sale now from www.giaf.ie get on this one quickly you guys!