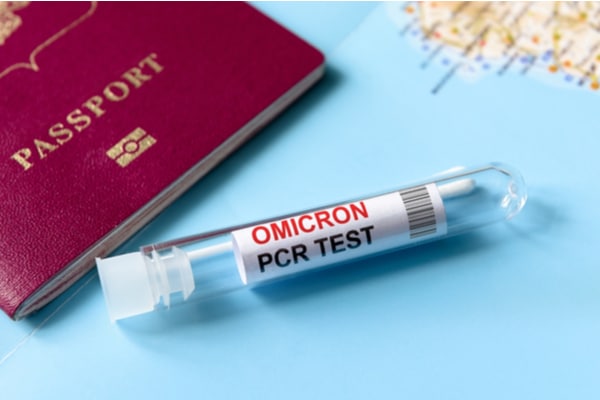 Cabinet has agreed upon new rules on the requirements of vaccinated passengers which will relieve the need to produce a negative COVID-19 test. However, this is not the case for unvaccinated travellers who will still need to produce a negative PCR test 72 hours before arrival.
New rules are expected to come into effect in the coming days, with Minister for Health, Stephen Donnelly awaiting to sign regulations to drop PCR requirements. Amid the first stages of the Omicron variant, Government required all passengers to produce a negative result to enter Ireland. As the strain is now dominating the country, Taoiseach Micheál Martin announced the Government is scrapping that requirement for vaccinated passengers today.
The Cabinet has agreed new travel rules which remove the requirement for vaccinated passengers to have a negative Covid-19 test | Read more: https://t.co/s2aSzV3fly pic.twitter.com/vJ0bPSDIbo

— RTÉ News (@rtenews) January 5, 2022
British PM, Boris Johnson has announced the scrapping of pre-departure PCR tests for travellers arriving in England. Speaking within a Commons statement, Johnson conceded that the Omicron variant is now so prevalent in the country that the measure is making little difference to flattening the curve.
Johnson also informed MPs the requirement for travellers to self-isolate on arrival until they receive a negative PCR test is also being dropped. Rules will instead revert to October's system of requiring travellers to take a lateral flow test within two days following arrival.
The wildly contagious Omicron variant had been discovered in South Africa last November, originally leaving countries to introduce the PCR requirements. Speaking to the House, Johnson said, "When the Omicron variant was first identified, we rightly introduced travel restrictions to slow its arrival in our country.
"But now Omicron is so prevalent, these measures are having limited impact on the growth in cases, while continuing to pose significant costs on our travel industry. So, I can announce that in England from 4am on Friday, we will be scrapping the pre-departure PCR test, which discourages many from travelling for fear of being trapped overseas and incurring significant extra expense."