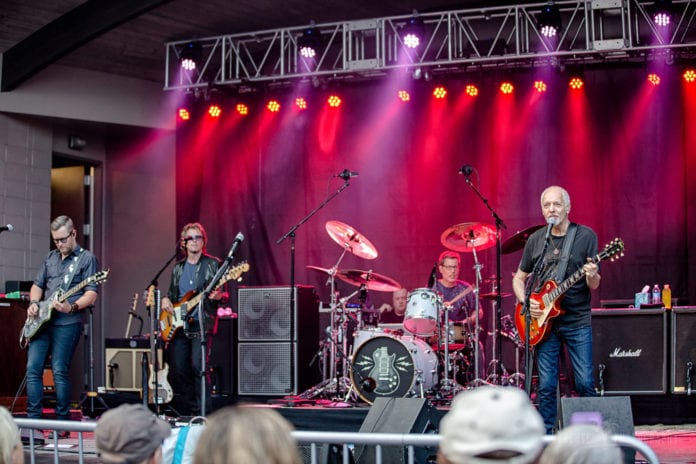 Peter Frampton cut a performance short this weekend after becoming angry with a cameraman.
The incident happened while the 67 year old was playing a concert at the Treasure Island Casino in Minnesota in the US on Sunday. The Star Tribune reported that Frampton reacted after a fan held up a copy of Frampton Comes Alive! while being displayed on the on stage screen. The audience bust into cheers which "prompted Frampton to lament that the interruption came during a guitar solo." After this, another fan appeared on the screen – this time holding the I'm in You album. This caused Frampton to lean into the face of the camera and "let out a two-word expletive". Frampton then stormed off the stage with his band.
The musician returned to the stage after a few minutes, however the on stage screens were turned off meaning those at the back of the venue were left unable to see the rest of the show. One eyewitness had said that there had been a "camera tug of war" before Frampton and his band had left the stage.
Frampton took to Facebook to explain what had happened at the show, saying "From the stage, we aren't able to see what's being displayed on the screen so we had no idea they were showing a long-time fan holding up my album cover. I feel very bad for her and totally understand the perception from out front at this point in the show."
The musician continued, "After the first interruption, I asked the director through my backstage team to please keep the cameras on the band during this important part of the song, but the monitors changed again. After the show, the director admitted this was a 'very bad call.' "
In the statement, Frampton goes on to explain that situation made him feel that he had lost control of the show before adding  "I sincerely apologize for my overreaction and look forward to seeing you all out on the road some time again soon."
*Written by Orla O'Connor
Photo Credit: Huka Entertainment