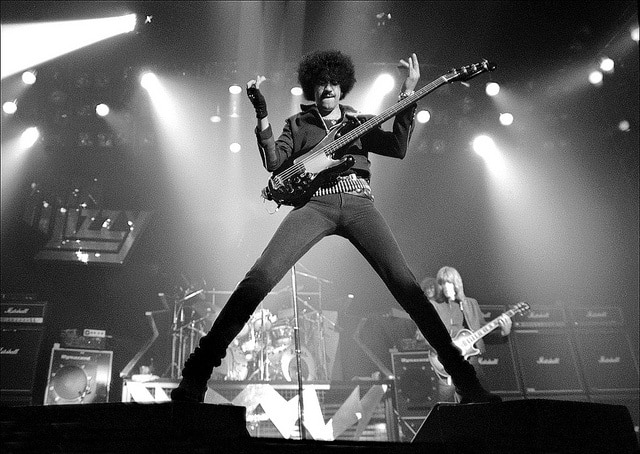 A play about the Irish rocker Phil Lynott premiered at the weekend at the Edinburgh Festival.
The play titled Vagabonds – My Phil Lynott Odessey is an hour long soliloquy and stars former Eastenders actor Rob Mountford who co-wrote the play. The story is inspired by both men's struggles as a mixed race person in a predominately white area.
Speaking to Classic Rock Magazine, Mountford, who's also performed for the Royal Shakespeare Company, said "Phil was a black Irishman and I'm a brown Brummie but we both grew up as mixed race kids in predominantly white areas, and when that happens you either allow people to push you around or you take life by the scruff of the neck and go for it. Phil did the latter, and I thought it was about time there was aPLAY
about him."
Phil Lynott was born to a white mother Philomena in Crumlin in 1949. He struggled with racial abuse during his childhood before going on to form Thin Lizzy and becoming one of Ireland's most beloved rockers.
The play has received encouragement from Philomena and has been described as a "hilarious philosophical, rock & roll one man show". Mountford has said that it is his "dream" to bring the play to Dublin and Cork. The current performance runs until 31st August in Edinburgh.
Photo Credit: Harry (Howard) Potts