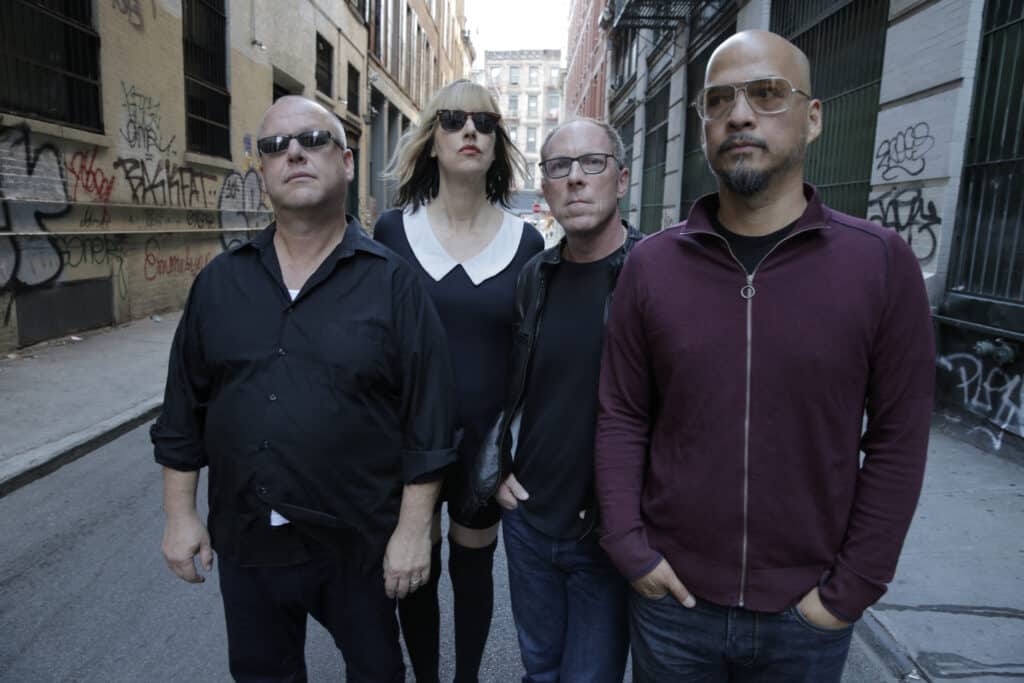 Pixies have announced the cancellation of their upcoming US tour, citing a "surge" in COVID-19 cases.
The band was due to kick off their 11-show 2021 tour in September, including two performances alongside Nine Inch Nails.
On August 23, Pixies tweeted the news that their tour had been cancelled: "Regretfully, we announce today that we are cancelling our 11-date US September run," they said in a statement.
"We have determined that with the current surge in COVID cases – made worse by the Delta variant – that this is the right decision for our fans and crew members' safety, as well as our own."
They added that fans would be eligible to receive full refunds for the cancelled performances: "We ask that our fans stay safe and healthy and we hope to see you all soon."
Nine Inch Nails who planned to join Pixies for two performances in Cleveland, Ohio, also cancelled their 2021 touring plans: "When originally planned, these shows were intended to be a cathartic and celebratory return to live music," the Trent Reznor-led band said in a statement.