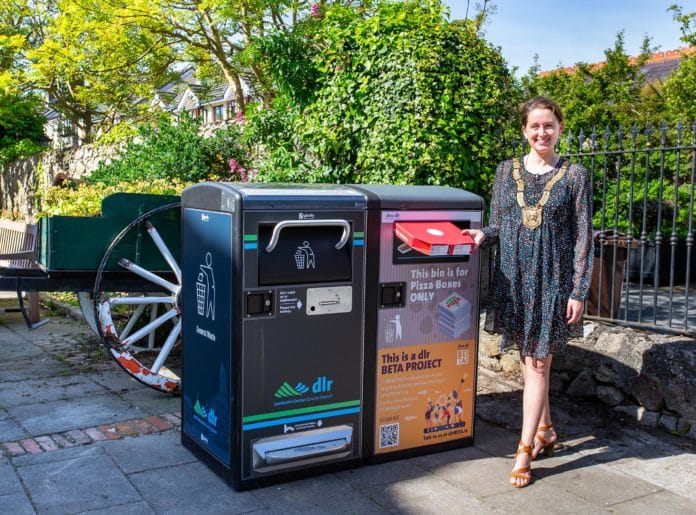 Pizza box bins are being trialled in Blackrock and Dalkey in Dublin.
Dun Laoghaire Rathdown County Council says the aim is to tackle the issue of bulky pizza boxes blocking ordinary public bins.
The council says it wants to engage with people on ideas for improving public areas, adding that it's a small-scale trial, with two of the bins being installed to start.
Today in Dalkey, An Cathaoirleach, Una Power launched the first Pizza Box Bins.
Ms. Power said "This is one of our small scale dlrBETA initiatives and our aim is to tackle the issue of bulky pizza boxes blocking ordinary public bins."