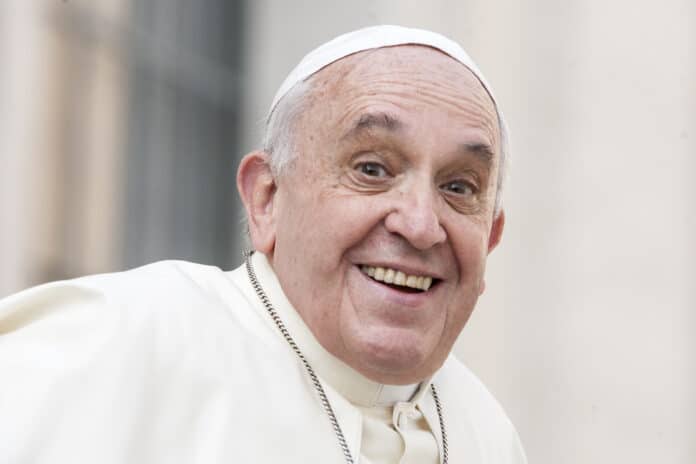 The Vatican has launched an investigation into how the Pope's Instagram account, with the user name 'franciscus', came to 'like' a photo of a Brazilian model wearing revealing school girl-like underwear. On November 13th, Natalia Garibotto posted a photo of herself scantily clad in underwear designed to look like a school uniform. A 'like' from the Holy See was noticed immediately by Insta users and after some furore on social media, the 'like' was removed the next day.
A team of people run the Pope's social media accounts and it's understood that a number of people have access to the Instagram account. Garibotto (@nataagataa) has 2.4 million  Insta followers. The model has been publicising her brush with the Vatican's top man. On Twitter, she said, "at least I'm going to heaven". Garibotto's management company announced that the photo had "received the Pope's official blessing".
At least I'm going to heaven https://t.co/w3nMYWVR6T

— Natalia Garibotto (@NataaGataa) November 13, 2020
With ongoing investigations into child sex abuse within the Catholic Church, the Pope's social media accounts 'liking' an image of a scantily clad woman in lingerie designed to look like a schoolgirl's uniform, is a source of embarrassment to the Holy See. The Vatican's investigation into the matter continues.