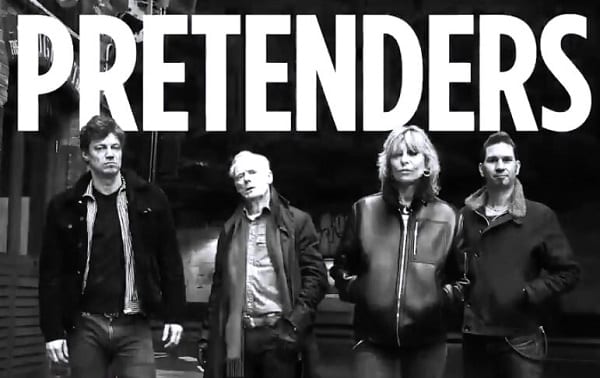 Hate for Sale is the first Pretenders record since 2016's Alone. The band have also shared the first single from the album called "The Buzz".
The new track compares substance abuse to a relationship. You can check that out below. According to UCR, Hynde singer said:
"I think we all know that love affairs can take on the characteristics of drug addiction," Hynde added "It's about that. Not mine, of course – I'm never obsessive, never obsessive, never obsessive.
Pretenders are pleased to announce brand new album 'Hate For Sale'.

Arriving May 1st 2020.

Check out new single 'The Buzz' now on all streaming services: https://t.co/ft9Ljyxsje pic.twitter.com/W44575KCCv

— The Pretenders (@ThePretendersHQ) March 17, 2020
This single and the other nine songs on Hate for Sale were co-written by Hynde and long time member guitarist James Walbourne, who is making his writing debut here. Hynde said of working with Walbourne:
"I wanted to write with him since day one. James is especially sought after and has recorded with Jerry Lee Lewis, Dave Gahan and the Rails, to name but a few.
"We always planned on writing while on the road, but as anyone in a band will tell you, being on tour is a procrastinator's dream come true".
Hate for Sale was produced by Stephen Street whose discography includes work by the Smiths, the Cranberries and Blur. Chrissie Hynde, released her own jazz-influenced covers solo LP last year called Valve Bone Woe