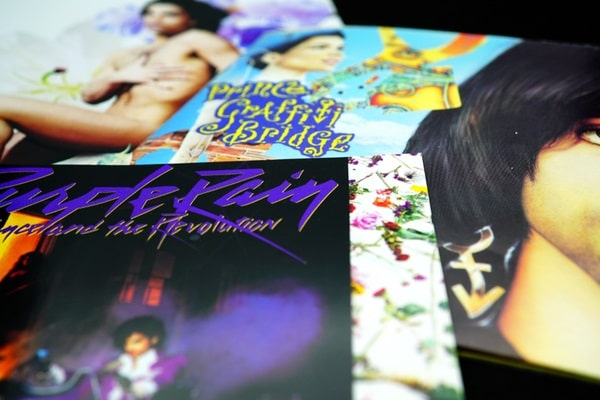 The 1987 double-album masterpiece is back on the charts, due to the latest reissue of the iconic album.
The collection has the original sixteen tracks incorporated with 45 unreleased studio tracks, full concert recordings, B sides, and remixes. The Super Deluxe configuration includes eight CDs and a DVD, infusing the remastered original with its associated singles and B-sides. There are two live shows from 1987. Audio of a concert in the Netherlands and a video from a New Year's Eve show at Prince's Paisley Park studio where included. Three CDs of unreleased material from Prince's huge archive have also been added.
Only released in CD & vinyl format since September 25th, the collection has appeared at Number 13 in the latest Rolling Stone Top 200 Albums chart with more than 16,000 sales, over 6,000 individual song downloads, and 3.3 million streams. This shows the longevity of the original '87 timeless classic and fan's curiosity of all the songs previously unreleased.
Originally intending to include Crystal Ball, Prince had to downsize the LP to a mere sixteen tracks. This was due to his label at the time, Warner Bros., insisting on a cut back of the 10-minute song. Once Prince controlled his own label, Crystal Ball was released in 1998 as the title track of a three-CD set. However, this collection will have an edited version of the track on the new collection.
The reissue showcases everything, including collaborations with other great musicians. We see how experimental Prince was and the amount of work he was doing on the build-up to the original release. He came up with material for musicians he admired, including Miles Davis, Joni Mitchell and Bonnie Raitt. He also tried out alter egos – including a female one, Camille, created with pitched-up vocals, for whom he had contemplated an entire album.
Prince's iconic music will forever be loved by many. Its position on the albums chart proves its sustainability, even while competing with popular artists of present day.
'Sign o' the Times' is available now to buy and stream.