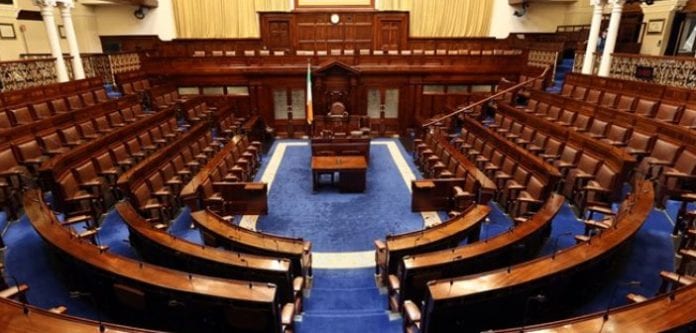 Equality-Miscellaneous-Provisions-Bill-2017
Fianna Fail Spokesperson on Equality Fiona O'Loughlin TD says a new Bill being brought forward by her party will help combat the discrimination of people from disadvantaged backgrounds.
'The Equality (Miscellaneous Provisions) Bill 2017' seeks to extend the scope of current employment equality legislation by prohibiting discrimination on the basis of disadvantaged socio-economic or social backgrounds.
Deputy O'Loughlin said, "As a Republican Party Fianna Fáil is committed to fighting discrimination and inequality. We have a proven track record in advancing equality proposals and the two major parts of Irish equality legislation were introduced by the Fianna Fáil party. However we believe that the current legislation needs to be strengthened to continue the fight against inequality.
"A growing problem in recent years has been discrimination based on socio-economic or social backgrounds. Many people living in disadvantaged areas have found it difficult to secure jobs simply because they live in a certain area. Their applications are not being considered on merit and instead they face arbitrary barriers which have a detrimental impact on their lives. This form of inequality needs to be tackled.
"The Bill we have brought forward aims to address this growing problem by explicitly banning discrimination on the basis of disadvantaged socio-economic or social background. This will help ensure that people living in disadvantaged areas are protected from discrimination alongside those who are unemployed or are relying on social protection supports. This will help break the vicious poverty trap that many people find themselves falling into.
"International and European human rights organisations have increasingly called for the introduction of a social origin ground in equality legislation. Our Bill aims to act on these recommendations by formally forbidding discrimination based on socio-economic and social background.
"Fianna Fáil recognises that enhancing social conditions and creating better opportunities for people is the fundamental method of supporting disadvantaged communities. This Bill is just one proposal for tackling inequality and breaking down the barriers which exist for those living in disadvantaged areas," concluded Deputy O'Loughlin.