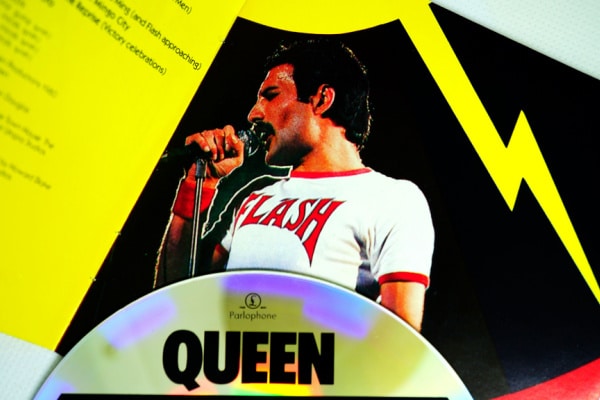 Queen have shared a music video for Face It Alone, the previously unreleased track featuring their late frontman Freddie Mercury. The track itself had been released last week.
The song had been initially recorded during sessions for the band's 1989 album 'The Miracle'.
It is one of five previously unheard tracks to feature on the upcoming Queen eight disc box set edition of this 1989 album. This album is due for release on November 18.
'Face It Alone' is also the first previously unheard track which features Freddie Mercury's voice since Queen released their compilation album Queen Forever in 2014.
The other unheard tracks also include 'You Know You Belong To Me', 'I Guess We're Falling Out', 'When Love Breaks Up', 'Dog With A Bone And Water'. These tracks feature on the Miracle Sessions collection disc.
Have a listen to 'Face It Alone' below.
This album also features a vinyl LP, along with several other alternative CDs, and a set of promotional videos released via blu ray.
"might be interpreted"
The video itself was created and directed by a "trusted content creater" for Queen, Simon Lupton.
Lupton also worked on the band's YouTube series, The Greatest, as well as documentaries like Queen: Days of Our Lives, Queen: Behind the Rhapsody, Queen Live at Wembley '86, Queen on Fire: Live at the Bowl, andQueen: Rock the World.
He said, "The intention was to create, despite how the lyrics might be interpreted, an upbeat video that celebrated the fact that the period during which this song was recorded was one of the most prolific and cohesive in the band's history".
On the meaning of the track, Lupton also added "The meaning of the song has been interpreted that when something catastrophic occurs in your life, your instinct is to surround yourself with what is dearest and most important to you".