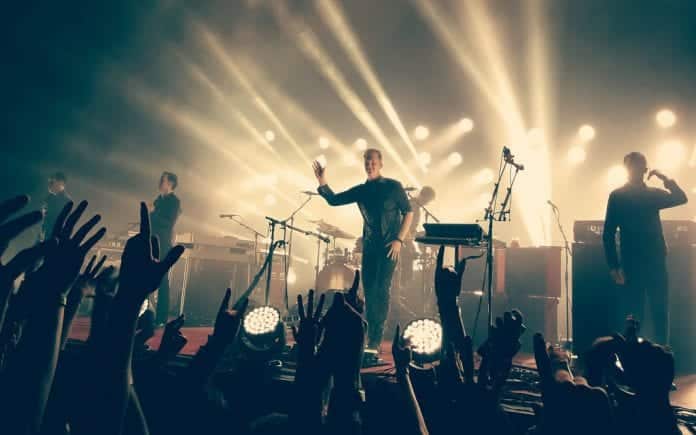 During an appearance on Later… With Jools Holland on Tuesday, Queens of the Stone Age performed a guitar-less, string-filled version of their hit "Villains of Circumstance".
Josh Homme and Dean Fertita led a strings section through the track, taking away the anxious sound of guitars and driving percussion from the track.
It mirrored Homme's 2014 version of the track – onstage at the 2014 Meltdown Festival, when he was accompanied solely by an acoustic guitar.
Villains is QOTS's 7th studio LP and the first since Homme teamed up with Iggy Pop for the comeback LP Post Pop Depression. Homme spoke to Rolling Stone about the Mark Ronson produced album, explaining how the band stay sharp in their forties.
"The minimum obligation if you get to be in a band for your life and you've been doing it this long, is that you would throw everything into each record," Homme told Rolling Stone. "The minimum obligation."
Hear the Villains rendition of "Villains of Circumstance" below: