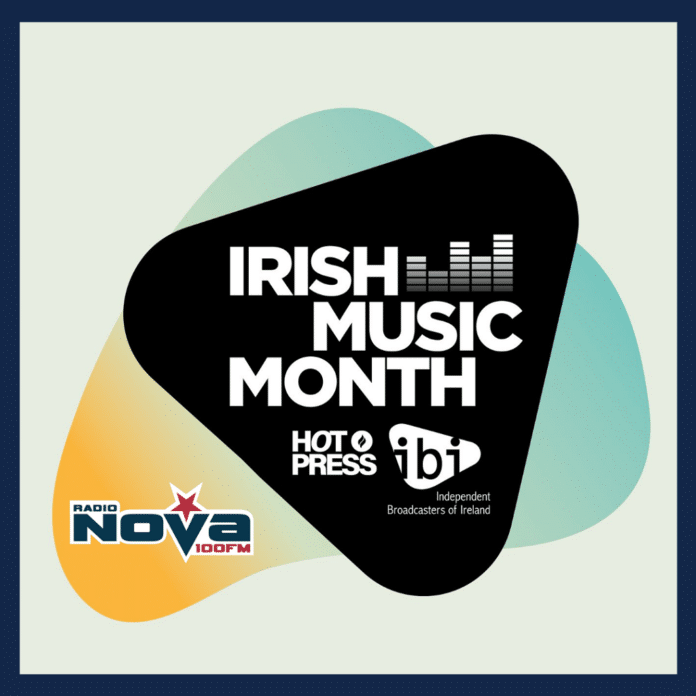 If you're in a band, if you're releasing your own music and if you miss performing, then we want to hear from you!
Radio Nova is proud to support Irish Music Month in October.
Whether it's rock, pop or folk – here at Radio Nova we have dedicated October as Irish Music Month and we're playing more Irish music than ever.
Be in with a chance to be heard on Radio Nova, play at a nationally broadcast event and win a prize pot worth €5,000!
If you're in a band, or a solo artist, just email your song and bio to [email protected]
We are searching for five finalists each of whom will be played and interviewed on-air with Kieran McGuinness on The Nova Guestlist on October 17.
Each finalist will receive a fund of €700 and then one overall entrant will go forward to compete in the National Irish Music talent search and could win the overall prize fund of €5000 plus the chance to have have your record released and your original music played on 25 independent radio station across the country.
When you email us please send:
A bit about you – Who you are (artist /group name and members)
How long you've been making music. Your story
1 released or studio produced song and 1 "as live" song (as MP3 files please)
A picture
And your social media links.
Last day for entries – Tuesday October 12 at 5pm
Entry Criteria:
Artists can be from any genre of music
Artists can be well established or emerging on the music scene Artists/Bands can come from anywhere in the counties of Dublin, Kildare, Meath and Wicklow within Radio Nova's franchise area.
No limit on the number of members of band/ number of artists in band
Artists must, if successful, be available to perform at a National event.
Judge's decision is final, NO canvassing allowed
This is a major new initiative to promote Irish artists and bands, funded under the BAI Sound & Vision scheme and supported by XL Retail group will see significantly increased radio play across 25 independent radio stations – and €100k being paid directly to Irish artists.
Irish Music Month this October proudly supported by IBI, Hot Press the BAI Sound & Vision fund and Radio Nova.