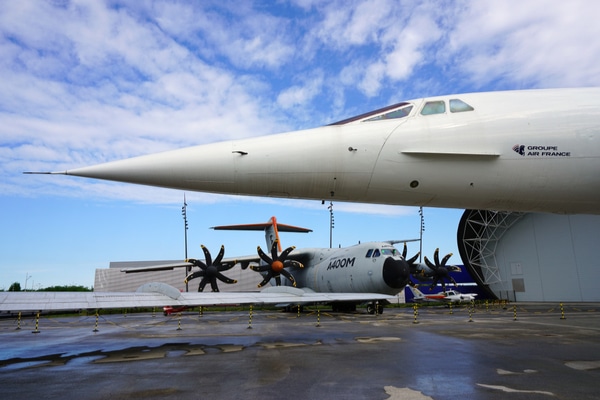 It has emerged that two raves are to take place underneath a Concord jet at Manchester Airport.
The raves are to take place on March 19 and April 9. They are to be held in one of the airport's hangers.
Ravers will be allowed to dance around one of the world's most famous planes, the Concorde G-BOAC.
The first event taking place on March 19, will be hosted by DJs Herbie Saccani, Dan Shake and Surco residents.
While the second event on April 9, will also see Surco residents, Sharples and Crazy P perform on the night.
"exclusive extravaganza"
Described as an "exclusive extravaganza which will see you move and groove the night away inside a hangar occupied by one of only 18 Concordes left around the world", each event will run from 5pm (GMIT).
Tickets will cost £32 and are available here.
The boat itself, the G-BOAC has previously carried the Queen and Princess Diana across numerous journeys over the years.
Mixmag have also reported that it is one of only three remaining of its kind.
A separate rave has also been set up in Manchester's Victoria Baths later this week. The event called "Red Bull Unlocked" will start on Febuary 26.
Victoria Baths are renowned for hosting raves, especially during the 1980s. These events were called "Wet". They were also created by the same promoters of the The Haçienda club.
Eight different rooms will be used by the venue which has a 1000 capacity, to transform it into a rave venue.
This rave will be headlined by A Guy Called Gerald and Afrodeutche. Other acts performing at the event also include Annabel Fraser, Ruf Dug, Gina Breeze, Mr Scruff, Luke Unabomber along with Blasha & Allatt.
Speaking of raves, an event which was advertised via Facebook called the "Christmas Rave" for Downing Street raised over 100k for charity.
It was a parody event, mocking the scandal surrounding alleged Covid lockdown parties at 10 Downing Street involving Prime Minister Boris Johnson.