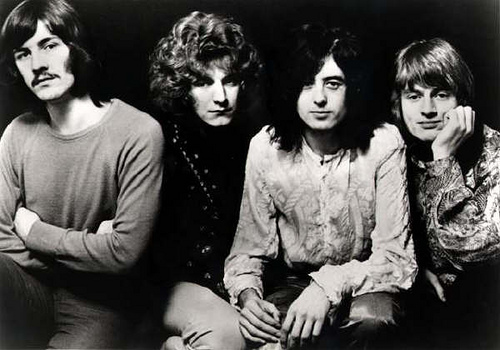 Jimmy Page's full transcript from his 'Stairway To Heaven' plagiarism trial have been released.
The guitarist was questioned in a Los Angeles court back in June when he and his band had been accused of copying the opening riff from Spirit's 'Taurus'.
The jury held in favour of Page as they believed the opening riff in question was too common in use to infringe copyright law.
Francis Malofiy, the plaintiff's attorney, was widely criticised for exercising unprofessional courtroom etiquette. Judge Klauser said, "Throughout the course of litigation, plaintiff's counsel demonstrated a tenuous grasp of legal ethics and a rudimentary understanding of courtroom decorum".
Malofiy heavily questioned Page of his past with Spirit, including what albums of theirs he bought, when he had listened to them, and if he had ever heard them perform live.
Rolling Stone released the following transcripts:
BY MR. MALOFIY:
Q. Did you ever say Spirit is a band that struck you on an emotional level?
A. I don't know that I said that.
Q. Did you ever say Spirit is a band you really liked in interviews in the early '70s?
A. Yeah, I could have said it was a band I liked, yeah.
Q. Are — isn't it true that you, in fact, did say, "Spirit is a band I really liked" in an interview?
THE COURT: If you remember.
THE WITNESS: It's quite possible, yeah. I don't know which interview.
When asked about the length of the riff when performed live, Page said, "I didn't have a stopwatch. I didn't check it, no. It was — but, if you don't mind me saying, it was part of another number called "As Long As I Have You" and it was part of a segue in the middle, like a medley".
He was also asked how many times the riff was repeated, he replied, "Do you know if you had asked me to start counting when you played it, I might have tried to hazard a guess, but as it is, I don't know".
While the band succeeded on this occasion, they were unable to recuperate their legal fee's which reached over €650,000.
Meanwhile, Malofiy has expressed an interest in appealing the case.
Photo Credit: Satry Bacchus