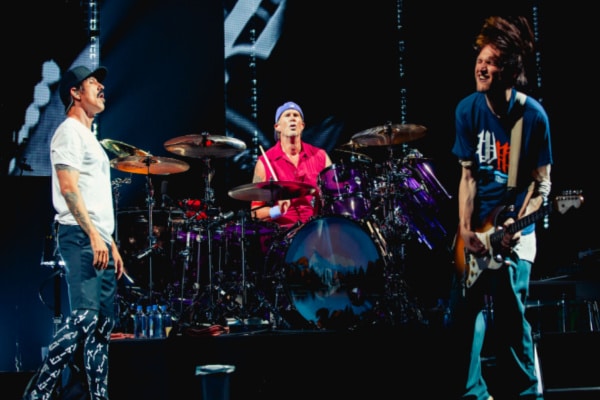 Red Hot Chili Peppers are to take to the stage at Dublin's Marlay Park tonight.
This show is part of the band's worldwide tour, which will see them taking to the stage in countries including Belgium, France, Germany. Tickets for several of Chili Peppers' shows in Germany and France are sold out.
They will then begin their American leg of their tour in Denver on July 23. The tour will conclude in Austin, Texas on October 14. More on this here.
Red Hot Chili Peppers Will Rock Up At Marlay Park 
Red Hot Chili Peppers will take to the Marlay Park stage at approximately 9-20pm.
Before this, fans will be treated to live performances from Thundercat and Anderson .Paak & The Free Nationals at 6-30pm and 7-50pm respectively.
Ahead of this gig, fans have also been advised to show respect for local residents and other park users by not engaging in anti-social behaviour.
Red Hot Chili Peppers fans have also been advised to either download, print, or save their concert tickets before arriving at the venue.
The organisers have also reccomended saving the ticket to your mobile phone's digital wallet. They have also urged fans to avoid overnight or early queuing.
Marlay Park organisers have also added, "We're thrilled to be back after 2 years, having been acknowledged as one of the most severely impacted sectors due to COVID. Once again, we request your patience and continued support, as we work to reset our level of customer experience, queuing and onsite facilities to you our valued customers. Thank you for supporting our event". 
Elsewhere, last night also saw Guns N'Roses perform at Marlay Park.
The show is also part of the band's tour, which will also see them perform at Munich, Hanover, Vienna, and Milan. The band will also begin the North American part of their tour in September. More on this here.
Back in May, Chili Peppers also paid tribute to Foo Fighters drummer Taylor Hawkins.