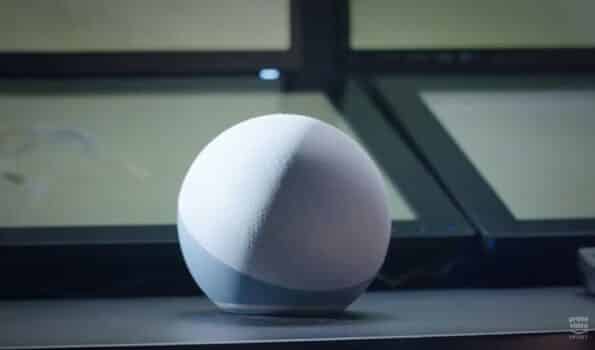 Some "armchair" football fans cannot help but take a pop at referees. Well, they can now check the rules of the game with their personal referee's assistant, Alexa.
The Amazon voice assistant has been updated with the official laws of the game and uses information from the International Football Association Board and Mark Clattenburg. The former Premier League referee helped 'teach' the technology.
Users of any Alexa-enabled device, including Echo smart speakers, can now ask questions such as; "Alexa, can you explain the offside rule?" or, "Alexa, has the handball rule changed?" This has led to a new nickname for the device as Director of Alexa Europe, Eric King, said that the new "assistant referee" has been dubbed "VARlexa," after Video Assistant Referee technology.
"By teaming up Alexa with experts in the laws of the beautiful game, we're giving fans instant assistance on the official rules as they watch Premier League football on Prime Video – by simply using their voice," said Mr King.
"By increasing Alexa's sporting knowledge, we continue our aim to make customers' lives easier by keeping them up to speed with the latest information using voice-technology."
Fans Don't Always Agree With The Referee
A survey for Amazon's Prime Video streaming service found that two-thirds of people admit they do not fully understand the rules of the game. 82% thought they would enjoy football more, if they had a better grasp of the laws. While 85% said they felt it would be an advantage to have instant and reliable access to the official rules during live matches.
Peter Crouch will be appearing as a pundit on Amazon Prime this month, as they welcome back live Premier League football. The former Liverpool and Stoke City striker has also been helping promote Varlexa. Crouchy teamed up with former referee Mark Clattenburg to demonstrate how the new feature works. You can watch the video below.
The new tech will help fans to fully grasp decisions made by referees across the 23 live games coming up on the streaming service this month. Prime Video Premier League fixtures will come thick and fast this month, including Sunday's clash between Leicester and Brighton. They have a full midweek schedule from December 15th, including Leeds against Liverpool. They will also show every game between December 28 and December 30.